Born in the early sixties but lucky to be exposed to technology starting 1987 due to trading in the business of electronic typewriters ribbons, daisy wheels, floppies, dot matrix printer ribbons, inkjet, and toner cartridges to early adopters of technology in almost all large corporate companies. Now recall that from the beginning we were early adopters of technology to manage billing, the number of SKU's, inventory, outstanding, profit & loss account, and balance sheet by developing a customised software solution as early as mid-nineties.
2000: -Y2K was a big deal because a lot of devices stored the year as a two-digit value a widespread computer programming shortcut that was expected to cause extensive havoc as the year changed from 1999 to 2000 at the turn of the Millennium. The change was expected to bring down computer systems infrastructures, such as those for banking and power plants. During Y2K Learned about emailing because of our favourite principal Wipro, signed up for a paid email account with VSNL, became distributor of Satyam to promote & sell 'dial an internet pack' and created our first website.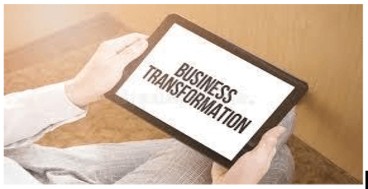 2004: – Search engines became prominent and to promote our manufactured mouse pads we started paid Google ads and exported to 24 Countries and almost all continents. Also actively started enrolling ourselves on various available online platforms all over the world. Tried various other search engines including Yahoo with paid advertisement to increase the leads from all over the world and later sticked to only Google ads as that was most effective in generating the leads.
2009: – Started social media marketing on Facebook, LinkedIn, Twitter and many more platforms but continuity was not maintained as no immediate results were noticed.
2013: – As the paid Google ads were not helping and ROI graph was dropping continuously, we totally stopped paid searches. Though we were getting enough leads through organic searches we knew that to sustain and grow leads we needed to systematically focus on organic searches.
2015: – Once again started SEO, did the required changes on the look, feel and the content on the website. We were back to basics after relearning time tested lessons and I started writing weekly blogs and proud to have completed over 280 blogs by the end of 2020.
2019: – We have become once again continually active on LinkedIn with focus on building relationships with the decision makers, influencers, and professional community at large.Let me close by saying that your business will get transformed but you need to create a digital department steered by either you or someone who is a constant in your organisation. Why constant can be better answered over email or personal interaction only and do look forward to your comments, if any?
"[ninja_forms id=1]"