Supply chain management (SCM) or procurement department helps in huge savings in cost with consistency of quality of supplies on time every time. Over the years the combined cumulative learning helped in establishing proper processes and systems to ensure robust sourcing operations. However, the challenge remains when it comes to sourcing of odd and irregular items like Corporate Gifts or promotional products with additional customization requirements.
Manufacturing and selling are two totally different challenges difficult for any small entrepreneurs to master both and that is why we see separate specialised batsman and bowlers in the game of cricket.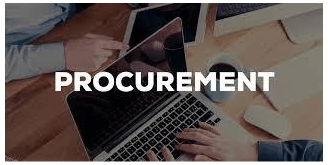 Due to these inbuilt challenges the role of dedicated manufacturers tied up with value added capable resellers has evolved over the years. However, what topples the arrangement is half ready resellers with half ready manufacturer and half ready procurement resulting in awfully bad experiences for all involved. The resulting price advantage against the branded products is sizable but is lost due to allowing reseller without experienced team as that becomes the weakest link in the sourcing chain.  
One masters the expertise in manufacturing to deliver on time quality products along with scale and experience where the resellers acts as the bridge between the buyer and the seller with unique value proposition. After understanding this challenge, large buyers have identified and selected few capable vendors as their outsourced procurement partners and are happy to pay for their value-added services. Procurement department enjoys the price advantage of bulk buying over the similar branded products with multiple customizations as required by their internal customers. The outsourced vendor dedicated to sourcing of corporate gifts or odd items brings value to the unique relationship due to their team's expertise in pre qualifying the requirements within the given budget and match making with the best possible manufacturer balancing the important parameters of quantity, quality and timely deliveries.
This unique value addition of experience, expertise, knowledge, relationship, risk, trust, investment with multiple customizations and on time delivery ensures reliable products as Corporate Gifts without the premium price of the similar well-known brands.
Please do connect with us so that jointly we can make our combined journey smoother and enjoyable. "[ninja_forms id=1]"