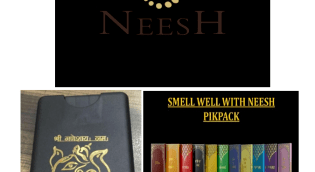 To keep our regular clients pleasantly surprised we continuously look for various new corporate gifts to add to our offerings every now and then. Let us look at the three new additions to help you increase your sales and enhance relationships with the channel partners, employees or the business associates on a continuous basis. We will introduce one by one each exclusive gifting product promoted cum distributed by us all over India every week to make it easy for you!
Why Pocket Perfumes?
Neesh is proud to introduce itself as a competent Company with a wide range of Fragrance Products. The Company ensures the use of natural and fresh ingredients so that they can offer the customer a delightful and aromatic experience through their products. They believe Fragrance is life enhancing, and their solitary focus is on creating special and incomparable fragrances in exceptional products. Antibacterial, Anti-inflammatory, Antioxidants, moisturizing, natural fragrant and relaxant offering highest value for money. Their tagline is Smell Well With Neesh Pikpack Anywhere Anytime!