Bio Bubble products are Anti-Virus Coatings which provide long-life germ-free surfaces, hands, electronics, floor, vehicles and fabrics based on "Retentive Silane Technology" which is approved by US EPA Antimicrobial science division and have been tested as per European standard EN13697 and Indian standard IS 5402. The product is non-toxic certified by FDA affiliated laboratory to synthesise the molecule from a 50-Year-old company manufacturing Speciality Chemicals introducing a 'Preventive Approach' to disinfection. 
BIO BUBBLE range of anti-virus coating products creates an iconic spike coating which electrocutes the virus. Bio Bubble bonds with the surface to create a protective layer to attracts pathogens which bursts like a balloon on contact. Bio Bubble is a Trimethoxy Silyl Quaternary Ammonium Chloride based long-lasting invisible sub-microscopic coating that kills viruses and bacteria, on contact for weeks to years. Effective on all water resistant hard and soft surfaces, BIO BUBBLE is a naturally derived formulation based on retentive Silane technology as an active method for control of gross microbial colonization under extreme conditions, having broad spectrum antimicrobial activities with low cytotoxicity which does not allow viruses, bacteria, mould, mildew or fungi to survive on the treated surfaces.

BIO BUBBLE HOME KIT box contains Hand coat of 200ml for 24-hour hand protection, Fabric coat of 200ml for fabric protection up to 20 washes, Floor coat of 200ml for 7 days of floor protection and Electro coat of 200ml for 15 days of surface protection with micro fibre cloth with instruction card for use with MRP of Rs.1,495/- to overcome fear about your family protection.

24-HOUR ANTI-VIRUS HAND COATING FOAM if you are tired of using hand sanitizer every now and then for Rs.3/- per day which is organic, nontoxic, odourless and alcohol free while soft and moisturizes skin. Apply on pre-cleaned dry hands and rub for 30-40 seconds covering nails, grooves and allow 2 minutes air drying. Use 1 push for palms, 2 pushes up to elbows and can consume food after hand coat application but water wash and do not use soap post application. Available in 100 and 200ml pack with MRP of Rs.325/- and Rs.595/- respectively.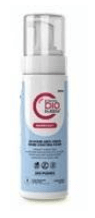 BIO BUBBLE ANTI-MICROBIAL FABRIC CONDITIONER is a must use on fabric masks, school uniforms, office wears and other daily wear to stop worrying about your clothes catching virus! Mix 20ml with half bucket of water with 5-6 dried & washed clothes (Max 3Kg clothes) Soak for 30 minutes and air-dry costing less than 0.35 paise per garment is available in 200ml pack with MRP of Rs.345/- each.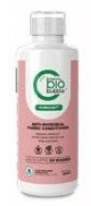 FLOOR ANTI-VIRUS COAT FOR 7 DAYS If you want a break from everyday floor disinfection by mixing 20ml in 2.5 Litre of water to mop the dust free floor and allow 5-10 minutes of air drying at cost below 5 paise per square foot. Thereafter daily mopping with water is allowed but do not use detergent, phenyl on the floor and if required Lizol can be used. Can be used on marbles, granites, epoxy, tiles, laminated floors, vinyl, stone, and vitrified tiles but not effective on hard wood and carpeted floor. Organic product is infant and pet friendly available in 200ml pack with MRP of Rs.195/-.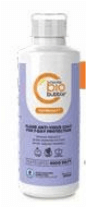 BIO BUBBLE SURFACE ANTI-VIRUS COAT FOR 15 DAYS: – If you are tired of daily disinfection then consider surface anti-virus coat for commonly touched surfaces like laptop, mobile, TV, camera, and any other electronic gadgets by spraying on lint free cloth to wipe the gadgets and allow 2 minutes air drying. For other surfaces like doorknobs, handrails, lift buttons, steering wheels, and other commonly touched surfaces spray directly on surface to wipe with lint free cloth and allow 2 minutes air drying. Available in 200ml container with MRP of Rs.395/-.
90 DAYS ANTI-VIRUS COATING SERVICE FOR CARS & BIKES to be applied on seats, armrests, floor mats, dashboard console, steering wheel, door handles, AC & music system, painted & non painted surfaces, handbrakes, gear knobs and mirrors etc. Nontoxic, organic, and completely biodegradable prevents antimicrobial treatment keeping vehicle safe from microbial build up for up to 90 days with each application. Does not bleach painted surface, noncorrosive and allow water wash post application making it hassle free and cost effective available in 125ml with MRP of Rs.600/-.

The advanced treatment for surfaces with Silane polymers at one end creates a strong durable bond with the surface. The positively charged Quaternaries on the other end act as a barrier to defend microbial activity.  The positive charges attract the negatively charged cell membranes of the pathogens, puncturing, auto -lysing and disrupting their life cycle. The Mode of Action of Electrocution- it creates an invisible positively charged antimicrobial coating on the treated surfaces which attract the negatively charged cell membranes of the pathogens, puncturing, auto-lysing, and disrupting their life cycle. Like a series of invisible "spike" structures, 10nm in length perforate the microbial cell membranes as soon as they encounter the surface. "[ninja_forms id=1]"