Many Well-Known Brand Manufacturers Approach Gifting Companies to Promote Their Products to Blue Chip Corporate Through Corporate Gifts Re-Seller Partners.
The idea is to sell bulk quantities at one go and thereby ensure enough products trials by reaching nook and corners of the Country ensuring actual usage and thereby additions of many new consumers to their existing customer base. This approach virtually covers each and every possible consumer from all industries, various connected intermediaries, men and women, all age groups (children, adolescent, young, old) entrepreneurs, service class, professionals, blue and white collars etc.
For example, here the addition of new consumers can be almost all practicing doctors, nurses or chemists through various pharma manufacturers. Similarly, the veterinary manufacturers can ensure that various influencers and partners can be covered through them completely. Paint manufacturers can virtually cover every possible painter, architects, builders and even the various paint shops, stockists, distributors. Architects and builders can be covered multiple times not only through multiple other manufacturers of plywood, cement, pipes, tmt bars etc. but also through multiple brands fighting for the mind share of the each and every available influencer. What the gifting industry is promising to a brand manufacturer is that over a period of 5 to 10 years they can ensure enough trial of their products and can add many new consumers to their existing loyal user base in a systematic manner.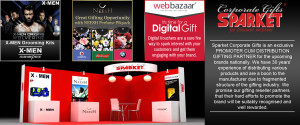 Different industries focus on multiple influencers but they can be broadly categorises in to as employees, customers, partners, influencers, business associates and consumers. But to reach and cover the corporate gift buyers through the existing channel has been a major challenge from the beginning due to long order gestation period, value addition of co-branding disturbs existing manufacturing processes, small uncertain volumes, limited customer base with each gifting player, zero confidence of gifting players that their hard work will be respected and appreciated by the brand manufacturers.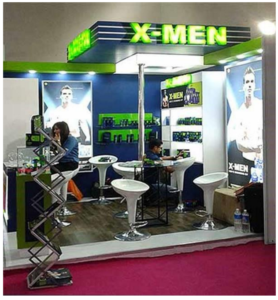 On the other hand, manufacturers are so used to their existing growing trade pipelines that looking beyond that is very exciting but more frustrating than rewarding for them. Their approach to gifting channels in the same old fashioned way their successful existing channel works just refuses to work for them. In the process they themselves are unknowingly encouraging unbranded goods manufacturers who successfully cater to the gifting segment solely in a big way. This is more rewarding for both gifting partners and corporate buyers due to higher margin for gifting partners and lower buying prices with high perceived value (while distributing as gifts) for corporate buyers.
The channel to cover corporate gift market is fragmented and unorganized for various reasons which are as follows: –
One-man show can cover only limited clients resulting in fragmented market but good opportunity of coverage if he or she can be convinced of his margins on his regular sincere hard efforts.
The nature of business demands smart coverage with least of conflicts among various players to be orchestrated by a seasoned national corporate gift distributor as over distribution model won't work.
Corporate buyer demands high perceived value at lower buying cost so working with holistic national distributor who will ensure that case to case special price never disturbs your market operating prices.
Empowering your promoter cum distributing national partner to cover the country with free hand as he knows gifting industry best and is your outsourced loyal business associate.
Regular participation at various gift expos to add gifting partners in major cities with enough gifting partners in each city and major towns to cover the market in a planned manner