Corporate gift is a fragmented industry mostly as a one-man show and that creates challenges for both the supplier and in turn for you as part of the procurement department of a large blue-chip company. A small team means few clients, few manufacturers, few innovative ideas, limited resources, slower response and small learning curve. However, in contrast professional team with experience in reverse auctions, global deliveries, escalation matrix, dedicated relationship manager, strong back office, local runners for fast approval of final physical samples with seamless automated processes saves you time and makes your life easy.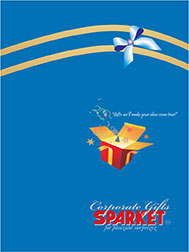 REVERSE AUCTION: –
The biggest challenge is to conduct the reverse auction in the absence of various product specifications to compare apple to apple. We will not only help you in preparing a customized catalogue but also ensure all important specifications to make it easy for you to conduct reverse auctions when the order value crosses thresh hold limits. 
CUSTOMISED CATALOGUE: –
We handhold you in shortlisting relevant products out of the umpteen available products and choices so that prices are prefixed for the various regular reorder slabs making life easy for you and various groups of indenters.
GLOBAL PROCUREMENT: –
India is cost-effective when it comes to handmade items like apparels, leather, jute, wooden, writing instruments and various household items which are also exported worldwide. MNCs have realised the cost advantages and many aggressive global procurement departments have already started sourcing corporate gifts from India.
CHOICE WITH WIDE VARIETIES: –
Let's excite and engage various target audience with more choices and wide variety of Corporate Gifts. Our sourcing team keeps looking for new innovative gifts and writes a blog every week so that you can have a vast reservoir of choices for different target audiences.
TARGET AUDIENCE: –
All your departments irrespective of whether from branding, product, marketing, sales, HR or PR can plan to build strong connections with their respective esteemed consumers, customers, influencers, trade partners, employees and business associates.
LOGISTIC CAPABILITIES: –
Tie ups with various logistic giants to ensure timely delivery at cost effective prices across the nook and corners of the country including remote places. 
AUTHORISED PARTNERS OF ALL BRANDS: –
Comfort of choosing from various brands with best rates, co-branding with special packaging and delivery timelines.
Please also refer to our earlier blog made easy to select the best corporate gifts!
"[ninja_forms id=1]"