After spending time, effort, and money, the last thing you want is sad face of the recipient of a corporate gift.
Listed 1000+ new corporate gifts from over 70 manufacturers on GIFTINDEED.COM e-MARKETPLACE which can be searched through multiple filters like category, budget & keywords.
CUSTOMERS: – The ideal corporate gift is what we all aspire for but prefer not to buy ourselves! Keeping this in mind our platform allows each recipient to select their choice with the option of gamification for users, influencers, employees, and even trade partners. Discover new products with MRP to download pdf to forward to your regular gifting reseller for a quotation.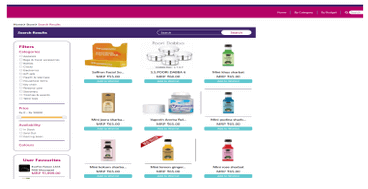 RESELLERS: – The challenge for RESELLERS is constant awareness, timely recall, and regular showcasing of new products. Approved resellers can see a dashboard with MOQ, sample availability, the turnaround time for customization, slab-wise price, etc for free. Now Search and select new gifts to forward to your clients instantly in a downloadable pdf file with your logo and credentials.
MANUFACTURERS: – Onboard the fragmented corporate gifts business at no cost if you are a manufacturer, importer, or exclusive distributor of gifting products. Be in full control of your gifting market by fixing pricing for approved resellers. Let us ensure clutter-free similar product choices in each CATEGORY and each BUDGET for a better experience for all involved.
After 36 years our purpose is to support the corporate gifts industry to grow in leaps and bounds so look forward to your feedback.
"[ninja_forms id=1]"