EVERYTHING FROM A PIN TO A PLANE and we have indeed supplied a cargo company desktop gift item with a plane. We have made miniature models of buses and tractors replicating their full-size models through moulds as desktop items. Just to make it easy for you we are giving list of the most used corporate gifts which are as follows: –
MOUSE PADS: – Mousepad with your artwork to remind the user about your products 24×7. 
COASTERS: – Coasters single or as set of 2, 4 or 6 made in foam, rubber, leather, plastic, acrylic, steel, wooden, brass, metal, silicone, glass, cork, tin with branding on both sides.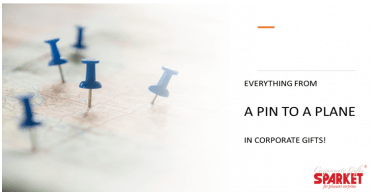 APPARELS: – T-shirts, caps, jackets, hoodies, sweatshirts, shirts, ties, hankies, raincoats, wind sheeters, cargos, and jeans with message at the back and small logo on the chest, shoulder, or collar. 
BAGS: – Laptop sleeves, briefcases, backpacks, business bags, custom tote bags, coin pouches, carry bags, allied business accessories, imprinted bags, golf bags, shopping bags, portfolios etc to suit different budget and purpose.
MUGS: – Mugs can be personalised by putting the image of the recipient. The desired colour or message can be printed inside to impress the recipients.
DIARIES: – Diaries, calendars, customized note pads, promotional notebooks, organizers, planners can be personalised with the name of the recipient to encourage them use it round the year. 
LEATHER ACCESSORIES: – Wallets, visiting card holder, key pouch, coin pouch, pocket pad with pen, small card holder, credit card holder, passport holder, cheque book holder, clutches, belts, and various other combinations of the leather products. 
PENS: – Pens can start from below Rs. 2/- in plastic, paper, wooden, metal, granites, marbles, brass and can go up to four figures depending on the brand.  
KEY CHAINS: – Key chain in metal, rubber, leather, acrylic, wooden, plastic, glass, brass, silicone, crystal in customised shape and size imprinted with your message. 
CLOCKS & WATCHES: – In a cost-effective manner you can occupy the space on the wall or wrist of your recipients. 
MEMENTOS: – Trophies, shields, cups, plates made of wood, metal, glass, crystal, ceramic, acrylic, brass, gold, and silver to reward and recognize. 
MOBILE ACCESSORIES: – Power banks, USB chargers, various cables, mobile wallets, stylus, stands, screen magnifiers, covers, stickers, screen protectors, earphones, headphones, Bluetooth sets, solar chargers etc. 
IT GIFTS: – USB fans, lights, cup warmers, fan coolers, foldable mouse, cables, pen drives, sleeves, headphones, speakers, laptop bags, screen protectors, laptop skins, solar chargers. 
TABLE TOPS:-  Personal utility products, table clocks, table top gifts, paper weights, ash trays, staplers, punching machines, paper cutter, scissors, paper knife, mobile holders, pen stand, coffee mug, photo frames, table calendars, wooden table tops, brass table tops, stress busters, table flags, idols, name plates, pen holders are common table top or desk top gifts. 
HOUSEHOLD GIFTS:– Flask, tiffin boxes, casseroles, dinner sets, bed covers sheets, blankets, fleece, iron, mixer – grinder, coffee warmer, coffee maker, juicer, mini vacuum cleaner, hair dryer, hand mixer, toaster, pans, non-stick pans, induction cooker, crockery sets, juice glass sets, dinner sets are common household gifts. 
WOODEN GIFTS: – start from the low budget range to high depending on the material used with finishing and polishing. 
BRASSWARE GIFTS: – The brassware gift is more impressive on the desk due to weight, look and finish with utility as a pen stand with mobile holder and a clock. The various other brassware gifts are decision making dices, various stationery gift set, miniature items, mobile stands, money clip, pocket watch, sports related to cricket, golf, stationery items, trophies, mementoes, awards, visiting card box, watch cases, wooden and brass combined world time etc.
STAINLESS STEEL GIFTS: – Depending on the budget the initial set can be for 2 persons allowing partners to accumulate more. 
CRYSTALS GIFTS: – Table top gifts, crockery's, glasses, bar products, bowls, trays, vases, lamps, trophies, mementos, golf items, idols, table clocks, decanters are all exclusive premium range of crystal gifts. 
BAR GIFTS: – Liquor industry does regular promotion of their brands with printing on napkins holder, ice tray, peanut bowls, salt n pepper, bottle openers, jugs, stirrer, thongs, cocktail shakers to encourage complete bar collections.
IMPORTED GIFTS: – Items with low per piece price with standard quality. 
STRESS RELIEVERS: – Smiley balls comes in different shapes and size to help release stress. 
MISCELLANEOUS GIFTS: – All the other promotional corporate gifts not mentioned in the appropriate relevant category can be called miscellaneous gifts. 
CONCEPT GIFTS: – You need to provide us brief with the quantity and budget. 
We encourage you to add to the list of corporate gifts but not personalised or wedding gifts.
"[ninja_forms id=1]"