The ideal corporate gift is what we all aspire for but prefer not to buy ourselves! Keeping this in mind our ONLINE platform allows each recipient to select their choice with the option of gamification for users, influencers, employees, and even trade partners. Do contact us for a demo to understand more about the customized platform.
'Reward is the greatest management principle in the world so consider exciting and engaging various target audiences with more choice and a wide variety of Corporate Gifts. Make people feel like winners as brains, like hearts, go where they are appreciated.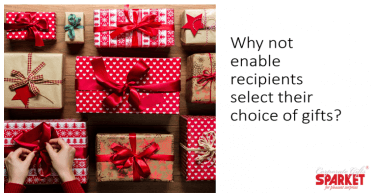 SALES team engagement through gamification.
 PARTNERS promos to excite them to stretch.
 EMPLOYEES choose their festival gifts / SWAG store.
 EXECUTION as per your desired outcome.
Please remember the bottom line everybody works smarter when there is something in it for them.
We support conducting reverse auctions and exploring global procurement of merchandise from India.
Remember to contact us even for a single memento door delivered to start our relationship.
"[ninja_forms id=1]"