Around 2008 we were looking for ways and means to scale up the Corporate Gifting business outside Bangalore and Kolkata as our physical presence was missing in other cities. We did appoint franchisees ending 2010 at Delhi, Mumbai, and Kochi but failed within two years due to inherent weakness in the business model. But the exploration journey continued to find ways and means to organize the fragmented nature of the corporate gifts business.
Almost every day we get more inquiries from the sellers than the buyers asking to promote their products to corporate due to our presence on the 1st web page. Remembering so many new products at the opportune moment is not possible by the human mind so the strong need for automation surfaced to keep both the buyers and sellers happy.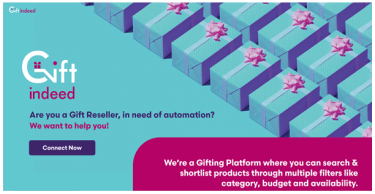 Now, as per the brief of your client you can use multiple filters to arrive at the curated choices before forwarding with relevant details. To ensure clutter free experience for all of us only selected products from each brand will be displayed. For example, in category of iron box instead of umpteen products from all the brands within the same price range only one will be displayed and may be another in premium range.
We want to help our community of gift resellers so do tell us what more you'd like to see on the platform by visiting http://www.giftindeed.com/launch/
Feel free to ask for a demo to experience SWAG STORE for your esteemed clients.
"[ninja_forms id=1]"