Many iconic brands have thought of creating their own promotional merchandise range to display and sell to their brand lovers. The merchandise items can be shortlisted keeping connected with the brand, target audience, and factories' expertise in manufacturing with an excellent finish at impressive price points. Merchandise Items in leather, apparel, silicone, plastic, stones, wood, and metals can be designed to impress brand lovers.
Brands toying with the idea of creating their own promotional merchandise for their loyalist needs to be a consistent effort. We have the bandwidth, range, and expertise to help create complete merchandise solutions at a good price point with assured quality to add to the mystique of the brand.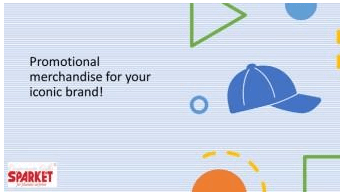 Normally the cost of the full-time in-house designing team with limited volumes makes the whole exercise futile but our vast contacts and multiple relationships with various OEM & EOU factories can help create the full merchandising range to increase both market and brand share. 
Our blue-chip customers remember us whenever they are faced with an odd requirement as that is our forte. Because of our bandwidth, we can find and source odd items if the cost of development is covered either through volumes or through budgeted prices. We have many first under our list starting from a cost-effective metal frame for walls for a sanitizer brand to a wall-mounted revolving shade card matching combination for a painting Company.
Let us appreciate that what you need to purchase regularly can be best sourced by you directly to cut down costs and increase multifold benefits. However, when it comes to odd items then we are the experts because over 500 Corporate count on us for their odd requirements. Your purchase department will be much more effective by not wasting precious time on one of the odd requirements.
Event management, advertising, and public relations agencies are our natural allies as we can support them with our expertise to keep their regular clients happy. "[ninja_forms id=1]"