We are the Indian manufacturers and exporters of promotional Corporate Gifts and our assurance is "Everything From A Pin To A Plane". Our large sourcing team's expertise in variety, reliability, and consistency of experience makes it easy for a reseller partner to focus on booking more and more orders thereby retaining and increasing his loyal customer base.
Starting 2006 we moved from pure box selling to becoming value-added Corporate Gifts reseller and the next challenge was to scale up the business. We appointed exclusive franchisees at Delhi NCR, Mumbai and Kochi but learned that the business model needed a lot of tinkering to make it robust. In the quest, we became authorized distributors of a few large brands and through active support of corporate gifting reseller partners even became the best distributor across India.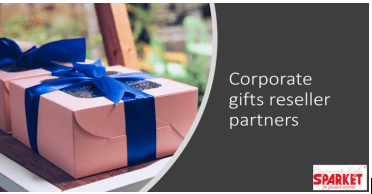 We regularly faced the challenge of zeroing on the a) best choice of gifts, b) within the given budget, c) for the specific target audience, d) fulfilling the purpose. So, finally, we developed a real-time catalog of all the gifting products with full details, multiple filters, availability, etc. to narrow down the search to a few shortlisted products before forwarding them to the decision-makers.
Another challenge faced was of the latest choices of gifts but to remember in real-time the various choices introduced by the existing and the new manufacturers was impossible due to the limited bandwidth of the human mind. But now due to automation, these new products were popping out for consideration due to the multiple search filters applied which could be forwarded to clients for their further consideration.
Many entrepreneurs earlier burning out due to sheer demand and complexities involved can now focus on enhancing relationships by retaining their hard-earned clients through our platform developed exclusively for corporate gifting reseller partners. To make it seamless for the one-man army we have also eased related requirements like logistics, bankers, trainers, expo partners, etc.
Please feel free to write to us with your brief profile so that we can start working together for mutual benefits!
"[ninja_forms id=1]"