Depending on various types of user's requirements you as part of the procurement team can onboard a corporate gifts vendor with a sizable, empowered team to make life easy for all your internal departments like marketing, HR, plants, and CEO.
Marketing teams focus on new product launches, point of purchase promotions, meaningful connection with the consumers and a scheme for trade partners to increase both the awareness and enough trials for mass acceptance. The initial promotion continues to fight to win the sizable market share through continuous consumer promos and trade schemes. Depending on the product and services of the market segment even the various influencers needs to be touched to cash in on the brand awareness and buzz thus created. For example, we developed the compact mirror to help a FMCG company promote their Kajal and headphones for a telecom service provider to help switch many pre-paid sim buyers to post-paid.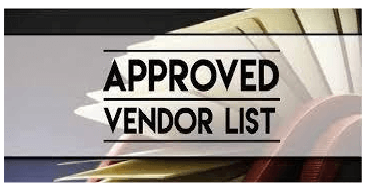 HR teams mainly focuses on rewards and recognition which starts from inductions, birthdays, annual days, project completion, number of years of services, various festivals throughout the year, special occasions like women's day, achievement of milestones and at the beginning of new year. We are serving various MNCs with sizable employees count spread over multiple locations for their corporate gifts' requirements by multiple team sizes starting from 20 onwards. The common challenge for the procurement team was that most users were not satisfied with selected vendors as they were failing to service multiple users as lacking both bandwidth and expertise to provide satisfactory solutions to specific requirements. Initially we were onboarded only for Bangalore city but over the time different teams from other cities started approaching us from rest of India. In the current pandemic we were also approached by their APAC office for home delivery of corporate gifts to employees in 14 different APAC Countries.
Sparket Corporate Gifts for pleasant surprises can help you build strong connections with your esteemed consumers, customers, influencers, trade partners, employees, and business associates. So, let us excite and engage various target audience with more choice and wide variety of Corporate Gifts. We will support your supply chain management team comfortably conduct reverse auctions and even explore global procurement of merchandise from India.
Please feel free to get in touch with us with your current challenge to understand how our team can solve it for good and become one of the approved vendors.
"[ninja_forms id=1]"