In 'HOW TO' series in the earlier blog titled "How to make team take ownership" we suggested to encourage the team involved in operations to actively participate in the decision making process to take the ownership. In the current blog the discussion will be around how to retain your trained resources by keeping them meaningfully engaged and growing.
BETTER OFFERS: – We experienced that many times the person was not keen on leaving and would prefer to stay back but was at the crossroad because of the excellent offer from much more established organisation. Our suggestion would be to understand what will make him happy and more at peace with himself. Do look for signals of negotiation and if that is the case then decide whether to lose him now or later as he may take his chance again. With our experience we will suggest you to retain, if possible, as over time they do mature and may not succumb to further offers.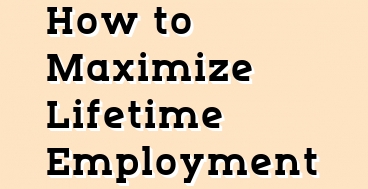 ENGAGEMENT: – People shine when they do what they enjoy doing to excel in their role. Be personally involved in their growth and nurture them through various trials and errors in different roles to help them master and grow their market value. Let your organisation be willing to pay their market value and help them keep growing further. Competitors will be surprised to learn that they never succeed despite their best offers.
FAMILY: – is the guaranteed support system which never abandon us and similarly after a time the person should become part of the family thus beyond firing other than ethical issues. Many are fast and few are slow learners, but the team appreciates the compassion and camaraderie. Further the team also notices who is becoming a problem child and so let the team periodically reselect whom all they would like to retain while regrouping to give enough warning signals to the person who was not picked by any of the team.
BREAK: – Players will leave and will be open to re-joining as life is a journey full of twist and turns. Smaller organisations behave rigidly to people open to re-joining but a change in attitude will help in developing and retaining them for lifetime.
PLAY: – Work do become boring but play is always fun irrespective of the hours involved as it engages us while providing both fun and the satisfaction. Why not design in such a way that the work itself becomes the play? The next article in 'HOW TO' series is "How to institutionalise the business" in which we will discuss how over time the team starts deciding the way forward more like how water finds its own path."[ninja_forms id=1]"