In 'HOW TO' series in the earlier blog titled "How to maximise lifetime employment" we suggested means of engaging team members as part of extended family while making work your playground. In the current blog the discussion will be how to ensure the business thrives beyond you.
SME: – Dr Ivan Misner the founder of BNi, world's largest referral organization created an organization chart incredibly early and wrote his own name on different boxes as organization was too small. Similarly, over time you can start filling up each role with the best person to grow the business as subject matter experts.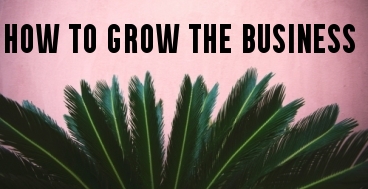 WORKING ON BUSINESS: – Another impressive learning from him was to differentiate between working in the business and working on the business which are two distinctive separate activities. Most of us are so busy working in the business that it never grows beyond a point because of the vicious cycle.
PASSION: – Do what you enjoy and delegate the rest of the activities to the others who enjoy and are particularly good at those roles and responsibilities.
ADVISORS: – Have a group of advisors as they can streamline the tricky decisions which you are better off carried out by collective wisdom.
OWNERSHIP: – Allow teams to take ownership and grow the organization instead of forcing them to start on their own or consider joining other teams.
DEVELOP PEOPLE: – If you develop enough people be rest assured that the business will keep flourishing to help these people grow and fulfil themselves.
Create a space through which your teams get what they want, you get what you want, and the right things get done. Producing good results helps people feel better about themselves and is the key to happiness and doing things we do well. The next article in 'HOW TO' series is "How to hold space" in which we will explain the main role of the leaders are to hold the space."[ninja_forms id=1]"