In 'HOW TO' series in the earlier blog titled "How to successfully cross sell" we covered how you can successfully design and execute a reward and recognition scheme to achieve your bigger objective of adding various promising products through existing partners and keep all stakeholders such as brand, stockists, retailers and even end consumers happy. In this blog let us focus our energy on why gifting vouchers is after all not such a great idea.
The thought of gifting vouchers is considered and accepted by few companies due to the following challenges: –
Since hard cash cannot be paid as part of rewards and recognition so to differentiate give vouchers.
Selecting a gift which will be liked by everyone is difficult so let us give vouchers.
The HR department is already overloaded with work so easy way out is vouchers.
If vouchers are such a great idea, then why large companies still believe and insist on giving gifts?
So as not to miss the chance of branding their logo on the gifts to keep reminding employees and their family about the Company.
So as not to pay the single user price for the gifts which the Company is buying in the bulk.
Voucher discount is negligible despite buying in bulk and not redeemed fully.
Shortlist few gifts and let each employee select the gift of his choice.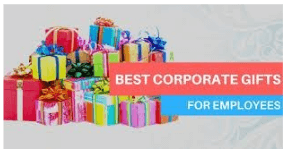 Create a reward system through which your employees get what they want, you get what you want, and the right things get done. Producing good results helps people feel better about themselves and is the key to happiness and doing things we do well. So, get the right results, give the right rewards and the attitudes will take care of itself.
Sparket Corporate Gifts help build strong connections with your employees so let us excite and engage them with more choice and wide variety of Corporate Gifts. Further we help you provide choice from few selected gifts to your employees delivered to their place all over India as currently they are working from home.
Please do contact us to discuss and design your own rewards and recognitions programme tailor made for your various esteemed recipients to your full satisfaction.
The next article in 'HOW TO' series is "How to design reward programmes" in which we will cover how to design programmes to keep all stake holders happy.
"[ninja_forms id=1]"