The best way to enter in the hearts and minds of your employee is through their families and specially growing children. Lately annual events and celebrations have started in a big way with full focus on pampering the children and the best way to delight them is through art world. Parents are after all grown up children so welcome to our art club for all ages. Most of us shy away from expressing ourselves artistically but art need not be overwhelming or is not just for the creative folks. We believe that art is for everyone so just start with one stroke and one line at a time to get your creative juices flowing. The range includes colouring books, diaries, note pads, greeting cards, wall stickers, personalised note cards, t-shirts & pillow covers etc.
Colouring Books: – A series of 6 books that throw light on the big and small miracle work of mother nature in which each one has a role to play in the larger scheme of things. Each book has beautiful scenes that you can color, doodle on, sign the page, tear it out and frame it. Coloring between the lines or outside it helps you reach a state of Zen faster after a hectic day. Elephant for intermediate level in A4 size with 22 printed sheets on 22 pages by using water colours, crayons, sketch pens or just the pen with MRP prices ranging around Rs.413/-. Customisation can be done as per your promotional requirements.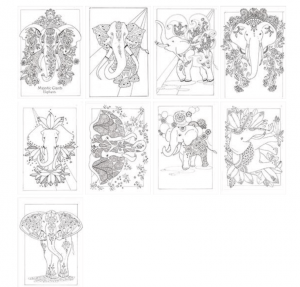 Remaining 5 colouring books for the beginners are in size of 8" x 8" titled Lady Bug, Butterfly, Dragon Fly, Honey Bee, Picnic or The Garden story with 24 -28 printed sheets with MRP of Rs.295/- each.

Diaries: – Yes! We love Bangalore and this dairy capture some of the iconic places of the city. You can continue the doodle and spill it over to the next pages during meetings and after that too! In A5 size containing 9 printed sheets with option of colouring by using water colours, crayons, sketch pens or just the pen totalling 20 sheets with MRP of Rs.236/-.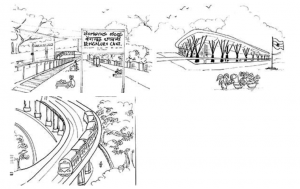 The truth is out there! While we search for it, we first must take the small step out of our own little blue planet. This fun Space Adventure diary is filled with doodles of our journey to space with interesting facts along with it. Yes, you can also put down your notes in it. Space Adventures in A5 size containing 20 printed sheets with option of colouring 20 sheets with MRP of Rs.236/-. For round the year use regular diary in A5 size with 41 printed sheets containing 41 pages titled It's a New Year with option of colouring with MRP of Rs.354/-.
My Doodle Diary: – Nature is an amazing creation of the universe and evolves every second of every day.  This beautifully drawn doodle diary captures a few snapshots from the magnificent world of nature along with some fascinating insights about the doodle. Color it, doodle it or just use it to add your notes to it. We believe that art is for everyone so whenever you need colour in your lives start with fun filled doodle kits & diaries. Start and watch yourself scribble the worries away with colour between the lines or doodle on the 39 printed sheets in A5 size containing 39 pages with MRP of Rs.295/- each.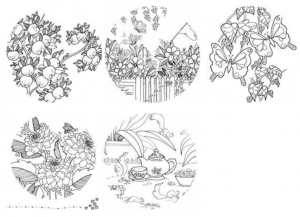 NOTE PADS: – This beautiful doodle note pads will inspire you to fill in the pages or just add your thoughts to it while you wait for inspiration to strike or just to put down your notes. The handy pocket note pads fits into any purse or pocket in style so use water colours, crayons, sketch pens or just the pen on printed sheets ranging between 7 – 10 and totalling 36 – 47 based on themes such as Cakes, Cupcakes, Explore, Mandalas, Fly Away Feather, reach for the stars, Gone Fishing, Travel, Diary of the foodie, Diary of the nature lover, diary of the sweat pea & Discover in size 5.83' x 4.13" with MRP of Rs.148/- each.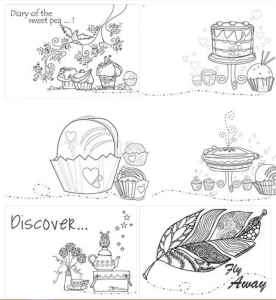 Festive postcards: – During festive time while meeting close by friends and family with sweets, love and laughter let's not forget who are far away and remember to send some love to them! Festive Greetings Postcards… designed especially for you to let your loved ones know you missed them by using water colours, crayons, sketch pens or just the pen to add to the doodle and post it.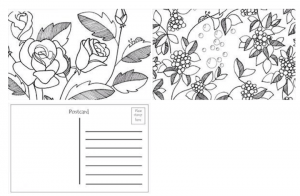 Thank you & personalised note cards in a pack of 6 variants of size 5.25" x 3.5" after folding available with MRP of Rs.24/- for each pack.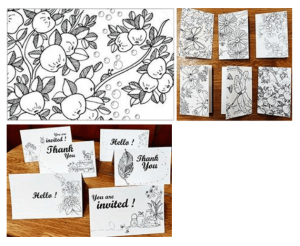 Please do get in touch with us for more such colouring materials to help your team relax and keep doodling every now and then.
"[ninja_forms id=1]"