Liquor or spirit related corporate gifts helps the manufacturers of beer, wine, rum, vodka and whiskeys to connect with their target audience as they are not allowed to advertise to create mass awareness for their products. The younger generation has started making personal bar at home and a gift hamper to them is the best way to connect with them. Glasses with your brand to match the particular drink with bar mats, coasters, openers, napkin holders, trays, cocktail shaker, stirrer and ice box are the few promotional gifts to impress and ensure faster brand recall.
Coasters with Logo Highlighter: –
Pressure sensitive coaster surface that highlights your brand whenever your drink glass is placed on it with built-in bottle opener at the back available in red, blue, black and white colours.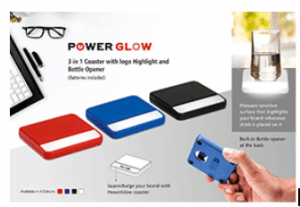 Foldable wine Bottle Openers: –
Magnetic outer cover folds to save space with foil cutter as an ideal high-quality wine bottle opener. Another choice of folding corkscrew to open wine bottle comes in the shape of wine bottle itself to do your full branding on the entire bottle with magnet to stick easily on fridge etc. Wine Bottle shape keychain with premium metal tools such as corkscrew to open wine bottles, bottle opener, knife and a narrow-head filer.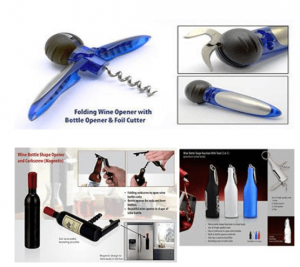 Cocktail Shaker: –
Food-grade stainless steel cocktail shaker with 15 recipes with accurate ingredient proportions for cocktails and mocktails. Simply mix the ingredients in the shaker and enjoy by rotating the dial to your favourite drink as it shows you the recipe instantly.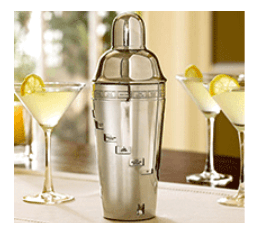 Fidget Spinner with Double Bottle Opener: –
Perfect for restaurants and bars for use by waiters and bartenders with carabiner to easily attach to their belts with bottle opener and is fun to play with while serving.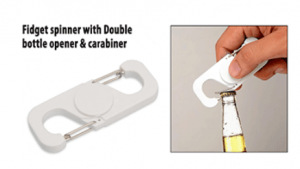 Tool Kits: –
Complete toolkit with flashlight in card shape that fits in a wallet with ball pen with a resistive stylus at the back, bottle cum can opener, LED torch, magnifier, Philips screwdriver, scissors with dual sim card holder etc. 6 in 1 military key chain with toolkit and bright LED torch which can be used for working in the dark and contains (+) & (-) screwdrivers, a knife and a bottle opener.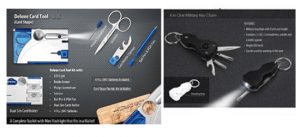 Universal Bottle and Can Opener 
: –
Curved handle makes it comfortable to hold the multi-function smart opener to effortlessly open water and soda bottles without injuring your fingers and nails. Impeccable quality to withstand hardest of caps by popping instantly with the metal bottle opener and by easily twisting off screw caps with a simple twist.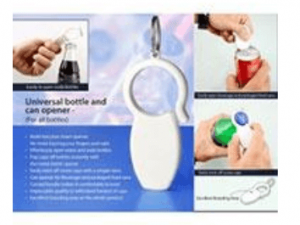 Keychain, Torch & Opener: –
Key chain with 6 LED torch and opener, 3 in 1 rectangle keychain with opener and torch, guitar keychain with torch & bottle opener as shown below. Keychain in guitar shape with powerful LED torch and metal bottle opener is excellent for connecting with concerts, music etc.

Keychain, mobile stand & opener: –
Triple action gunmetal keychain with mobile phone stand and a bottle opener on the other side.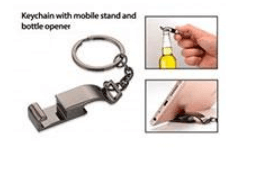 Keyrings with Bottle Opener: –
Uniquely designed thumb up keychain with cleverly placed opener as shown below. Hanging big loop keychain with bottle opener which can be easily hanged to bag and belts etc. Metal crown shape key chain with bottle opener as shown below.

Please do contact us for more choices to impress your esteemed recipients.
"[ninja_forms id=1]"