We recognise the importance of helping you nurture your relationships with you target audience and that pushes us to keep looking for high utility corporate gifting products with your logo branding for total customisation to keep your esteemed recipients engaged and looking forward to more and more exciting offerings. We also believe with continuous focus on your needs, technological improvements to improve product quality of promotional products and greater service orientation we can continue to add to the growing league of your delighted recipients.
For the premium quality rainwear products encompassing a variety of materials including water-proof and water-resistant polyester and nylon fabrics along with high quality plastic rainwear. We have Long coats, rain suits, jackets, kid's rainwear, reversible rainwear. We don't provide rain suits but a second skin for you, which gives us an immense sense of pride and ensure satisfaction to your clients. We have a sharp eye for all kinds of details – from fabric to fitting, from zipper to the design – and that is why we have been able to win the trust of satisfied corporate customers.  We offer a variety of materials – PVC/ Nylon/ Polyester, which are treated with durable water resistant (DWR) coating and are guaranteed to be stylish, comfortable and waterproof.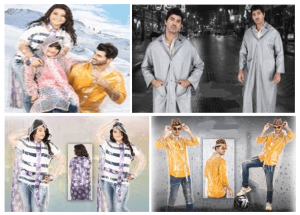 We employ the "hot sealing" technology to prevent water seepage from the seams and provide a truly waterproof experience. We provide complete range starting from kids' raincoats, kids' raincoats with bag space, unisex raincoats, rain suits with hood, ladies' raincoats, jackets and pant, boys rain suits with hood, scooter long coats, rain suits with taping, rain suits with taping (hypora), nylon reversible rain suits with hood, hypora reversible rain suits with hood, taping reversible rain suits with hood etc.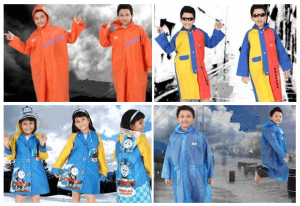 The kid's sizes are available from 27″, 30″, 33″, 36″, 39″, 42″, 45 inches with or without bags.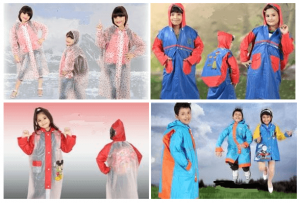 The unisex and ladies rain wears are available as per the sizes 46", 48″, 50″, 52″ and 54 inches.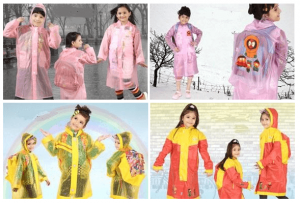 Rain suits with hood, boys rain suits with hood and scooter long coats are available in large, extra-large, double extra-large, triple extra-large and even 4 extra-large sizes.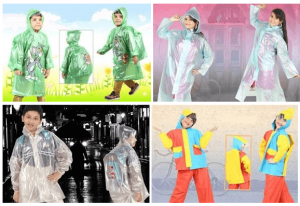 Rain suits with hood are ideal for all kinds of safaris and while trekking. Please do let us now the details of your target audience with quantities and budget to visit you with relevant samples to help you decide on the best product.
"[ninja_forms id=1]"