The budget is the most important part of selecting the best corporate gift and therefore if all the possible choices are available at one place then it makes life easy to select the most relevant promotional product. In this new series of our blogs we have tried to do the same by segregating various products as per their price points. Products are available as per the colours shown in the images with excellent branding space to ensure maximum mileage for your promotional activities.
PC & Laptop Cleaning Utility Gift Items: –
Pen shape mobile and pc cleaner with stylus, cleaner with slide out brush, two sides super cleaner with longer bristles with enough branding space for your logo imprint. Ready stocks make it possible to deliver at even short notices. Easy CD cleaner by rotating the CD through the cleaner as shown in the image.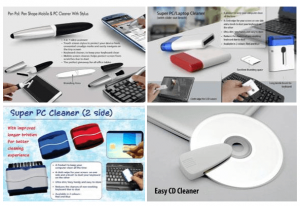 Table Top Utility Promotional Products: –
Mouse shape 4 in 1 takes care of 4 most used things – card or memo holder, pen stand, clip holder, keyboard brush. Two pens stand cum typing paper holder with pins, paper clip holder with beautiful translucent cover available in 3 attractive colours red, blue and green. Multipurpose desktop utility magnetic paper clip with memo or card & pen holder which can stick on almirah or refrigerator. Minimalistic designed 3 in 1 table top with pen, stylus and microfiber screen cleaner with protective cap and space for dual branding area on pen and the base.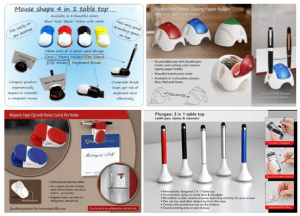 Personalised Utility Giveaways: –
Retractable sharp blade letter openers with staple remover & sleek compartment with sticky note strips. 3 in 1 easy & safe letter opener with magnifying glass with 3.5 inches mini ruler scale. Pocket magnifier is great for mass promotions with paper clip which can also be carried like pen. Ultra-thin paper magnifier fits easily between books and magazines with capacity to magnify 3x and can be used as book mark with your branding visible to all.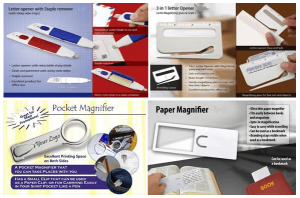 Office Purpose Unique Gifts: –
Plastic Vernier calliper to measure 2-way diameters and depths up to 150 mm. Hanging visiting card holder can hold up to 20 visiting cards at a time and is excellent product for events and exhibitions as no need to reach your pocket every now and then. Stick on book with comment stickies of different sizes. Carabiner with LED light can be hung to clothes or bags with push button torch with very good light beam.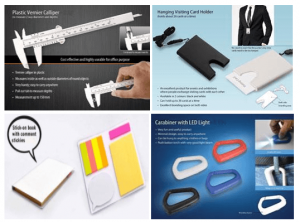 Life Style Products: –
dice shape salt and pepper, egg shaped salt and pepper with stand, bird shape fruit cutter with bottle opener & fork made of food grade plastic. Unbreakable extremely light to carry folding flower vase, thin as paper yet strong and durable with printing options on both sides to look like expensive glassware. When filled with water the base colour spreads all over available in choice of five colours.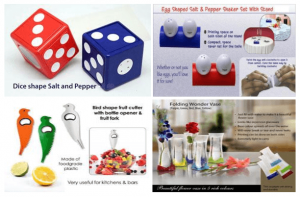 Landline & Mobile Accessories: –
Auto retractable 3 meters extension cord can be pulled as needed for landlines with excellent branding space. Mobile phone charging stand and vacuum mobile stand with earphone holder. Jack stylus also works as mobile stand plugged into the earphone jack very sleek and easy to carry available in 3 colours.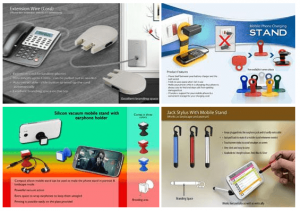 Mobile Wallet Options: –
Universal design fits most phones to carry cash, credit cards, visiting cards etc. Press the middle to curl it to make it mobile stand and can be used as earphone holder. Multipurpose removable pocket to protects your screen from all sides. Dilbert style car mobile stand ideal for using GPS by inserting in the AC vent or on the table.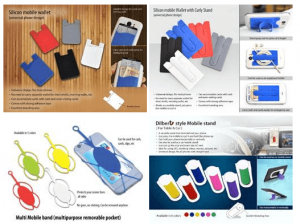 Unique Utility Gift Items: –
Convenient to use tight and firm plastic bag sealer with easy lock clip to keep the fresh food longer by making the bag airtight. Toothpaste squeezer as shown below. Shoe shiner with horn to easily wear the shoes and to carry while travelling with cap cover to protect the liquid from drying. Promotional water-resistant luggage tag with ample branding space in attractive aeroplane shape with small window to show name till you unfold for other details.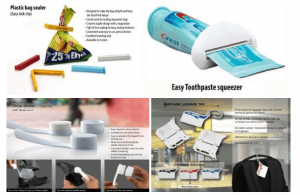 Water Bottles: –
dumbbell shape made of BPA free food grade material in 5 colours available in 350 ml & 750 ml capacity with choice of three style of caps as shown in the image. You can select Grippy water bottle available in 750 ml and 1000 ml size. Please also see below 750 ml water bottles named Angel and Ringo to select the best for you. Also available ergonomically designed Banana finger sipper with capacity of 700 ml for a better and comfortable grip.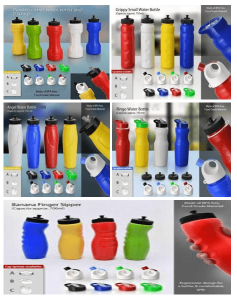 Keychain With Torch: –
Powerful LED light lasts months even with regular use due to high quality battery with large branding area. Round shape keychain with torch. Key chain with 2 LED torch. Designed as number 1 keychain with high quality torch with bright light suitable for various occasions available in blue, black and red colour.
Multi Utility Keychains with Torch: –
Heart shape keychain with torch, big foot keychain with opener and torch, three in one keychain with opener and torch, flashlight style keychain with torch.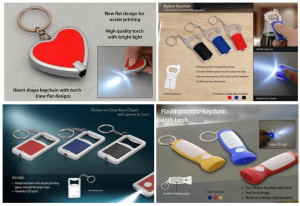 Keychains with other Functionalities: –
Keychain with 3x zoom magnifier with double LEDs. 4 in 1 multi utility keychain with fold out stylus, pen and mobile stand. 4 in 1 keychain with mobile stand, can and bottle opener. Multi-function smart opener or universal bottle and can opener with key chain to open all types of bottles including screw caps. Keychain with concealed mobile and screen cleaner with retractable mobile stand.
Flashlight Keychain: –
Round flashlight torch keychain with 5 LED. Flash tag with whistle and torch is a must for women and children while travelling in dark areas as reflector catches attention when hung to belt or bag. Droplet and heart shape keychain with highlights in gun metal finish.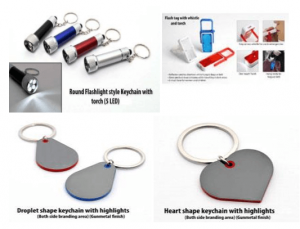 Promotional Pens: –
Metal grip, bottle shape pen and heart shape table pen stand with adjustable cap for ease of use. String pen with stylus is great for offices, conferences, exhibitions and expos.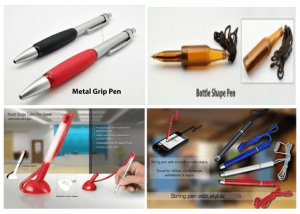 Multi Utility Pens: –
Depending on the occasion you can select a pen for graduates or doctors. Designed to look like a student in graduation convocation dress ideal for every passing out student receiving their degree. Unique design looks like a smiling doctor with stethoscope when clipped into pocket separating from others in a single glance ensuring every doctor would like to use. Detachable pen and pencil set available in beautiful gift pack for senior professionals. 4 in 1 multipurpose folding pen with lanyard, built in bright LED torch and whistle useful in emergencies and sports. Three colour refill twistable pen with ultra-sleek stylus so that you can avoid carrying separate colour pens.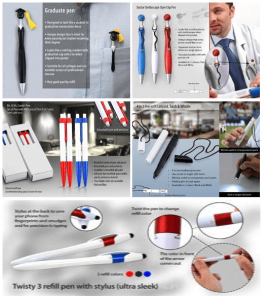 Mouse pads, coasters, paper bag etc. can be totally customised within the above budget so please feel free to write to us with your preferred choice or queries?
[ninja_forms id=1]