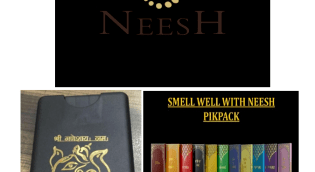 To keep our regular clients pleasantly surprised we continuously look for various new corporate gifts to add to our offerings every now and then. Let us look at the three new additions to help you increase your sales and enhance relationships with the channel partners, employees or the business associates on a continuous basis. We will introduce one by one each exclusive gifting product promoted cum distributed by us all over India every week to make it easy for you!
Why Pocket Perfumes?
Neesh is proud to introduce itself as a competent Company with a wide range of Fragrance Products. The Company ensures the use of natural and fresh ingredients so that they can offer the customer a delightful and aromatic experience through their products. They believe Fragrance is life enhancing, and their solitary focus is on creating special and incomparable fragrances in exceptional products. Antibacterial, Anti-inflammatory, Antioxidants, moisturizing, natural fragrant and relaxant offering highest value for money. Their tagline is Smell Well With Neesh Pikpack Anywhere Anytime!
Each patented Neesh oriental pocket perfumes comes in 20ml pack which gives 400 sprays costing less than Rs.1 and lasting for around 12 hours due to concentrated 10-20% oils. 52 expensive and high quality natural ingredients in each pikpack are from different corners of the world. Attar and Oud in each pikpack is of the best quality which not only adds on the aromatic experience but also offer high quality fragrances available to people at an affordable price.
There are total 12 high quality fragrances broadly defined under three notes namely light, medium and strong depending on the individual taste selected from different parts of the world! Since majority of the audience prefer lighter notes we in corporate gifting give lighter notes and in specific cases customised notes can be prepared as the manufacturers are very strong with R&D. Please refer to the chart below for more details on the top note etc.
LIGHT NOTES:- Zaafran E Hindustan, Oud De Venice, Amour De Oud, Moha Beau T
MEDIUM NOTES:- Sultana, Rose E Mohabatt, Belle D Oud, Oud E Khas
STRONG NOTES:- Eau De Mehfil, Attar E Neesh, Attar E Nazakat, Attar E Ishq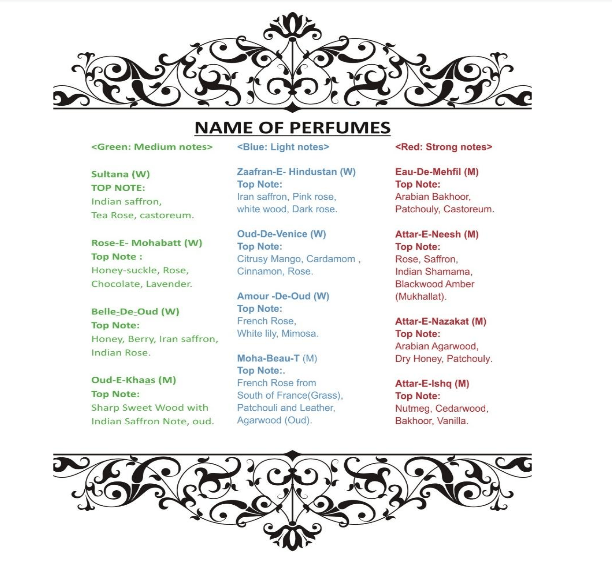 The fragrances are common for both men and women however for combinations pack of two you may select as follows: –
MEN – Moha Beau T, Oud E Khas, Eau De Mehfil, Attar E Neesh, Attar E Nazakat, Attar E Ishq.
WOMEN – Zaafran E Hindustan, Oud De Venice, Amour De Oud, Sultana, Rose E Mohabatt, Belle D Oud.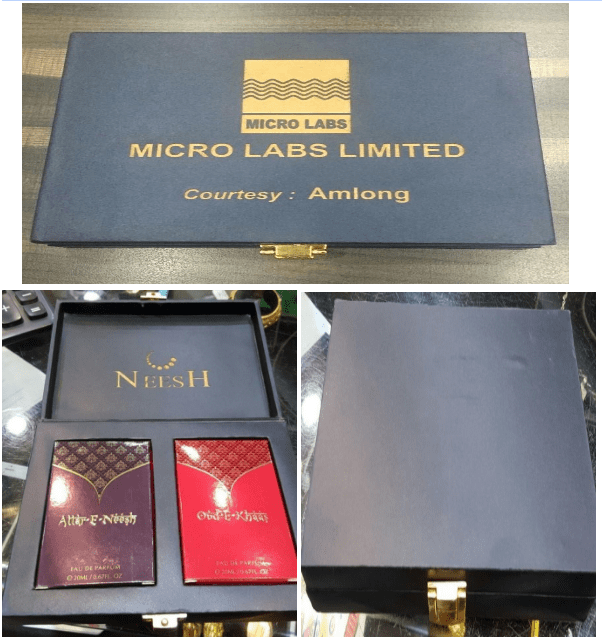 The pocket perfumes can be customised and even personalised with individual names to pleasantly surprised the recipients and to make him appreciate the business gift thus received lasting up to 3 years as that is expiry of the pikpack. Few images are shown here to help you design your own pocket perfumes for your esteemed corporate employees, partners, influencers and the business associates!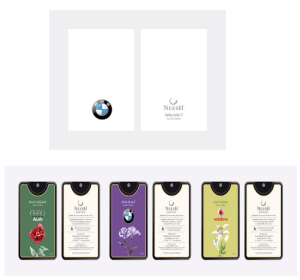 Please feel free to speak to us for various customisation including fragrance to pleasantly surprised your target audience!