Classifying recipients based on their role and profile is a strategic approach for budget allocation. Understanding the differences between consumers, customers, partners, influencers, employees, and business associates is crucial for effective corporate gifting. This classification will certainly help in tailoring gifts to specific needs and maximizing the impact of your gifting program
Consumers,
Customers,
Partners,
Influencers,
Employees and
Business associates
CONSUMERS: – The correct definition of the consumer is the actual user or end consumer of your product or services.
CUSTOMERS: – The difference between the consumer and customer is that while consumer is the end user the customer is the person who is buying the product on behalf of the consumer.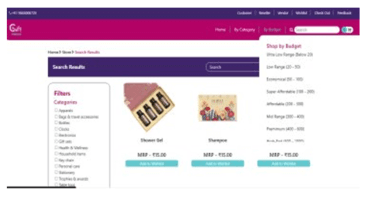 PARTNERS: – Trade partners and agents who helps you in reaching your end objectives of increased sales and market share. 
INFLUENCERS: – In case of lubricants the influencer is the mechanic and there can be multiple influencers.
EMPLOYEES: – Traditionally companies have given festival and yearly gifts to staff depending on the industry, margins and set practices.
BUSINESS ASSOCIATES: – Business associates are your well-wishers, consultants, referral partners and friends.
Happy to announce launch of GIFT INDEED e-Marketplace https://GIFTINDEED.com for both manufacturers and gifting resellers to simply search to shortlist unique business gifts through multiple filters like category, budget, keywords etc. The ability to narrow down gift options using filters will indeed help both manufacturers and reseller partners. This could be a game-changer for businesses looking to make a lasting impression with their clients. [ninja_forms id=1]