Sparket was started on October 29, 1986 to focus on marketing and distribution of products and services. We learned that the role of the middleman with the large team is rewarded only if they are continuously adding values through meaningful differentiation. So, around 2005 we entered corporate gifts adding new customers, segments, industries, geographies, manufacturers, and products with USP of VARIETY, RELIABILITY, and CONSISTENCY of the whole experience.
As each requirement is different and factories has different business models our role became more of perfect match making so that each requirement is best served on price, quality, and delivery parameters. Thereby we are helping supply chain management or procurement department pass on the one-time odd requirement to us.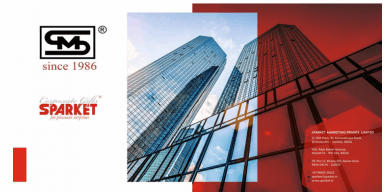 We are working with many start-ups for development of new promotional ideas to give them assured ready market, product feedback and immediate sales through 500 plus corporate clients apart from nationwide dedicated gifting channel partners. We are also helping established brands with product trials to increase their market share without disturbing their existing distribution channels.
As the order size increases with more and more intricacies, the challenge of developing new concepts with the learning curve takes care of growth and development of the individuals, team, and multiple relationships. Each new product and relationship both with the customer and supplier add value and expands your knowledge. Variety is the name of the game, so we keep coming out with various new offerings through our multiple partners to impress the customers on an ongoing basis. Experience and expertise is knowing which item is ideal for which target audience, at what price points and alternatively which products are more suited to which set of companies and industry segments!
You love what you are good at and try mastering it to leave behind your legacy. Thus, Sparket would like to be remembered as the best collaborative company with strong relationships with employees, customers, manufacturers, gifting channel partners and principals. We shall remember to start with trusting first as we can always decide to walk out with philosophy of either WIN – WIN or NO DEAL! "[ninja_forms id=1]"