Normally we faced the challenge of zeroing on the:
a) best choice of gifts,
b) within the given budget,
c) for the various target audience,
e) within the given time frame
What we desperately needed was an automated catalog of all the available gifting products with relevant details and multiple filters to narrow down to the few curated products to fast forward to decision-makers. The good part is with a lot of time, energy, money, and passion during lockdown we have completed the automated platform and are in the testing phase before launching for the corporate gifting reseller partners.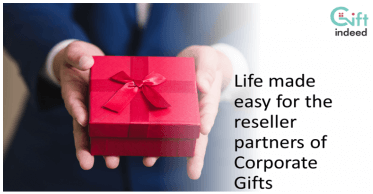 Another challenge our industry faced was that buyers kept asking for the newer choices but remember the various choices introduced were getting lost due to the limited bandwidth of the human mind. But now due to the automation, these new products were popping out for consideration due to the multiple search filters applied like eco-friendly, sustainable, etc.
Many young entrepreneurs were burning out due to sheer demand and the complexities involved can now focus more on building better relationships with existing clients while successfully adding newer clients. To make it seamless for the one-man army we have also added related requirements like logistics, bankers, trainers, expo partners, etc. The sincere effort continues till we also solve the major challenge of ease of receiving timely inquiries or proper leads.
If you are a manufacturer and have an attractive range of products, then you can add your selected range for new trials to increase both your sales and market share. You pay a very small fee on SALES to remain focused on your core strength of product development etc. Please send us the shortlisted items with images and pricing so that your products start appearing in search engines as a viable option. "[ninja_forms id=1]"