Always remember not to refuse a wing to the person who gave you the whole chicken. Please remember the bottom line that everybody works smarter when there is something in it for them.
If you are not getting the results you want, ask What behavior do I want? How will I recognize it? How will I reward it? Make people feel like winners as brains, like hearts, go where they are appreciated so let us do our job of identifying a long-term reward and recognition strategy to keep everyone excited.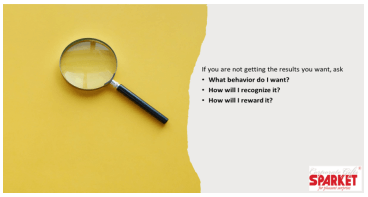 SALES team engagement through gamification.
END USER promos to increase unit sales.
CUSTOMER promos through brand influencers.
PARTNERS promos to excite them to stretch.
CO PROMOTIONS or bundling of sales.
REDEMPTION of loyalty points as per recipient's desired gifts.
PROMOTION CUM DISTRIBUTION through corporate gifts resellers channel.
EXECUTION as per your desired outcome.
Also, important here to highlight that no matter what the reward system is, a small percentage of people will perform brilliantly or poorly due to factors such as personal ability, needs, values etc., factors over which one has no control.
The ideal business gift is what we all aspire for but prefer not to buy ourselves! Keeping this in mind our platform allows each recipient to select their choice with option of gamification.
Let's excite and engage various target audiences with more choices and a wide variety of Corporate Gifts. We support conducting reverse auctions and exploring the global procurement of merchandise from India. 
Contact even for a single memento door delivered to start our relationship.
"[ninja_forms id=1]"