An attractive compact purse mirror offered free on buying 'Kajal' influences the lady to try your brand. There are good chances that she will become a regular new user of your brand if she likes the product. Branding on the mirror helps recall the value of your brand and the overall experience makes her even your goodwill ambassador.
A personalized leather box for important business associates or influencers where the person can empty his pockets in the evening after returning home. The customized case will have separate pockets for wallet, pens, keys, watch, coins etc. The subtle logo reminds the user about your brand every night and morning enhancing the relationship.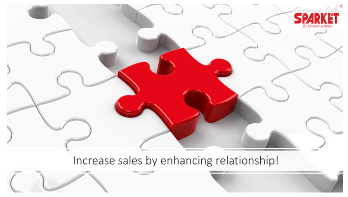 The offtake of a product category in each outlet is fixed and by dumping excess stocks through attractive gift offerings the entry of a new competitive brand can be blocked. Alternatively, a new entrant can launch an incredibly attractive consumer gift to ensure enough trials converting existing brand users to a new brand. Trade partners, stockists, and distributors can be made a party to the aggressive strategy by giving stretch targets. The priority and clarity of objective will help you in achieving your main purpose.
Build relationships with employees by rewarding and recognising them throughout the year whether on annual days, award nights, and various other celebrations. Also build relationships with business associates and well-wishers through corporate gifts during various festivals and on reaching important milestones.
We can help build strong connections with your esteemed recipients namely consumers who can be end users, customers like trade partners, influencers, employees, and business associates. Let us excite and engage various target audiences with more choices and a wide variety of Corporate Gifts. For example, till date, we have written over 287 blogs on corporate gifts ensuring more choices for you which in hindsight has resulted in the top rank for us on first page in organic search results. Please do connect with us to discuss program which can be tailor-made for your esteemed recipients.
"[ninja_forms id=1]"