Our primary job is to increase sales for our products month after month and so let me narrate what has worked for us over the last 40 years. I started my career with Eureka Forbes Limited mid-eighties as a door to door salesman selling vacuum cleaners and earned mainly on commissions. I also enjoyed exciting gifts for clocking in qualifying sales in the first week of every month and various other rewards & recognition programs run by our dynamic sales manager Mr. Anil Ambo who also shaped my thought process. During the early nineties, I also read a book 'How to motivate people' by Michael Leboeuf where he talked about "Rewards: the greatest management principle in the world" further moulded me in running various programmes in my business for sales persons, managers, buyers, retailers and stockists. 

If you are not getting the results you want, ask the magic question: "What's being rewarded?" The things that get rewarded get done but more important is what needs to be rewarded so that you do not end up being short sighted as life is too long. Also, important here to highlight that no matter what the reward system is, a small percentage of people will perform brilliantly or poorly due to factors such as personal ability, needs, values etc., factors over which one has no control.
The reward and recognition system are the one key factor that can be controlled by you and most people will respond to it very positively helping you continuously increase your existing sales and thereby raising your market share. Please remember the bottom line that everybody works smarter when there is something in it for them. So, let us do our job of identifying a long-term reward and recognition strategy to keep everyone excited in the fun filled journey called life. 
We can help build strong connections with your esteemed recipients namely consumers who can be end users, customers like trade partners, influencers, employees and business associates. Let us excite and engage various target audience with more choice and wide variety of Corporate Gifts. For example, till date we have written over 267 blogs on promotional products @ one blog every week ensuring more choices for you which in hindsight has resulted in top rank for us on first page in organic search results.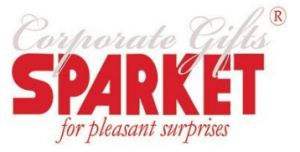 We have also doubled our turnover in the last 4 years ending March 2019 with support of over 500 corporate clients including MNCs in almost all segments of market. Sparket has total 407.79 years of business experience averaging 15.10+ years per employee (numbering 27) who joined as freshers, learned and grown over the last 33 years. Please do connect with us to discuss our customised rewards and recognitions programme which can be tailor made for your esteemed recipients. 
The next article in 'HOW TO' series is "How to open newer sales outlets" in which we will cover how during mid-nineties we opened stationery and xerox shops to promote and sell office consumables.
"[ninja_forms id=1]"