This is the 250th blog starting from August 2015 when we first started our weekly blog inspired by Dr. Ivan Misner, founder of BNI, the world's largest referral organization. In this milestone blog let us understand how we add value by pleasantly surprising all constituents. Our learnings during the last 5 years of blogging are summarised as follows: –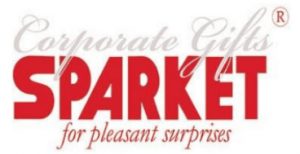 We help you find us easily when searching for corporate gifts vendors whether you are

the supplier

or

the buyer

as we are the strategic integrators who adds value to your efforts and direction. 

Our experienced team of 15+ average years helps you

shortlist the best product

for your recipients with product specifications so that you are

assured of competitive prices

and

timely services

. 

Since we have supplied to the best corporate in 
various

segments

, 

for varied

target audiences

, 

for different

occasions

, 

with differing

brands

including upcoming brands 

in multiple

budgets 
                we can suggest ideas to increase market share as per the pre-defined objectives. You know what you want, and we can help you achieve your purpose with best gift.
We have made separate pdf files of each blog to help you select the ideal gift as per your requirement
product

type, 

brand

wise, 

budget

wise, 

audience

relevant 

theme

type (eco-friendly, sustainable etc.)
               for best connectivity with your esteemed recipients. We have curated each pdf file to make it simple to first shortlist few pdf files by name and then identify few product types and finally the gift item.
Co-branding

to achieve newer trials and thereby increase in market share for both the brands. Addition of another

promotion cum distribution

vertical through corporate gifts channel partners. 

"Gifts -we'll make your ideas come true!".

Just help us with your

brief

and we will come with various solutions to achieve the same.

Everything from

A PIN TO A PLANE

in promotional products is possible due to larger team size bandwidth with full empowerment to

pleasantly surprised

you time and again. 
END USER promos to increase unit sales, CUSTOMER promos for the important influencers, PARTNERS promos to excite them to stretch, EMPLOYEES rewards, and recognitions. Annual days, award nights and various other CELEBRATIONS. Bundling of sales or CO-PROMOTIONS. REDEMPTION of loyalty points, FESTIVAL ITEMS for business associates and PROMOTION CUM DISTRIBUTION through other gifting resellers of promotional products. Over 500 corporate clients including MNCs in almost all segment of industries with export to over 24 Countries including global procurement.
Please do call or email us to discuss further or simply send available details of your specific requirements with quantity, budgets, and profiles of recipients with the required date.
"[ninja_forms id=1]"