Started because of sheer hobby and passion that quickly grew on the back of interest from friends, family and well-wishers. The design and aesthetic sensibilities has been carefully nurtured to be tasteful and luxurious by the founder. This manifest itself in every decision of the brand that has been made from the quality of the images, the packaging used to every single communication medium. The number and kind of patrons of this brand is testament as a staple of the elite and those with impeccable taste in circles in India and abroad. Customers keep coming back for more and move away from mass produced soaps. They also want to share the joy by gifting uniquely designed hampers to their loved ones on special occasions for the simple reason that they wanted to share this exquisite product that is quite simply soap but one that made their mouth water!
The range includes products such as Calamine Cheer, Charcoal Rush, Slumber, Partner and I, Gourmet Collection, Festive Luxury,


Silk Pie, Gourmet Lemon, Mocha Fudge, For Him, The Must Haves & Holiday Me to name a few as per the images below.

Gone through its journey of learning what it takes to scale without losing its uber touch. The recipes, sourcing of ingredients, attention to detail on packaging and the overall experience has been productised so that each customer gets an experience that is personalized in a manner that is intimate and luxurious. There is an artisanal feel to the products that is often lost at scale which, when retained, leads to tremendous customer satisfaction and loyalty. The ultimate gift package is often a combination of a few products with a theme and packaged in a manner that makes it unique. Examples of such collections are also mentioned below.
Product Categories
Classic recipe soap

Luxury soap

Cleansing clay bar

Shampoo bars

After shampoo spray

Herb infusion oils for massage

Sugar scrubs for face/body/feet

After bath oils

Cream soap
Some collections that have been well appreciated:
"Partner and I": The couples pack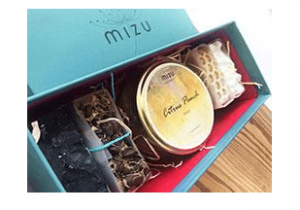 "Gourmet Collection": These soaps make me feel hungry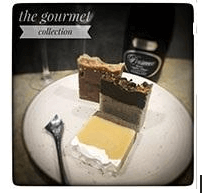 "Festive luxury": Ideal for a Diwali hamper for festive joy.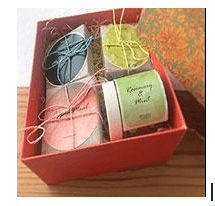 "For Him": Masculine care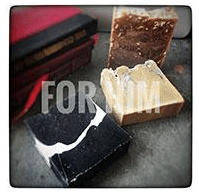 "The Must Haves": Essential care for the cultured woman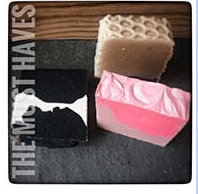 "Holiday Me": The first item in my travel bag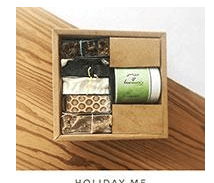 The products are hand crafted, hypoallergenic, fully organic and can be made vegan. They are personalised for orders of 50 or more with custom themes, embossing and packaging. These makes for an ideal gift because it is memorable and worthy of sharing. Someone who is gifted will share their experience and joy with others and thereby remember who gifted them the hamper. The makes the experience of gifting one that hits its mark.