When you need to touch the family of your target audience then nothing to beat Bombay Dyeing range of home and personal textiles across price band for bed linen, bed sheets, cushions, pillow covers, bath towels, hand towels, face towels, bathrobe, bath sleepers, comforters, duvet covers, pillows, cushions, dohars (summer blankets), bed covers, diwan sets, quilts, blankets, table serviettes, cloths, napkins, school and corporate uniforms. More than 1000 designs in bed linen with 100+ colours in bath linen with products starting from Rs.49 to over Rs. 13,000 covering all budget homes.

Bombay Dyeing Bed Linen Collection
Bombay Dyeing bed linen collection are value added with special finishes like mosquito repellent, health and glow, sanitized anti-bacterial and much more. You have choice of double bed sheet of size 220 cm X 240 cm with two pillow covers as a set as per the image shown below at various price points depending on the profile of the recipients. Single bed sheet of size 140 cm X 220 cm with one pillow cover is also available in sub brand Elements and Cardinal.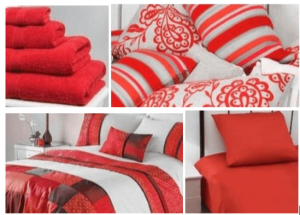 Premium Ambrosia range in size 254 cm X 229 cm has been treated with a special cool comfort finish which helps to accelerate the release of moisture into the atmosphere which helps you to keep dry and cool as you sleep. Single bed sheet comes in size of 150 X 229 cm. Floral fiesta collection brightens up your room with a collection of contemporary flowers mixed with geometric forms in vivid colours. The 100% cotton sheets are soft and lustrous for superior comfort due to treatment with a special silver sheet finish. Colours of India connects you back to your own country. Glow in the dark bed linen encourages you to have some fun as light goes off. 525B is 100% cotton combed bed sheets offering thermos regulating properties which helps you keep cool as you sleep due to release of moistures.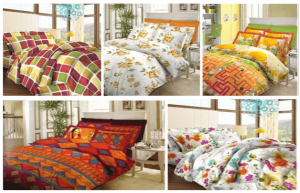 Jungle safari will bring the jungle back to your bedroom. Inspired by iconic architectural monuments and the seven wonders the Around the world collections arouse the explorer in you and gives you choice of double bed sheet of size 254 cm X 274 cm with four pillow covers.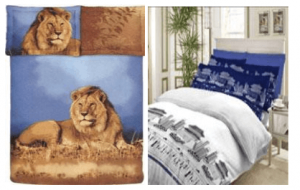 The Bombay Dyeing top of the bed product range gives complete solutions for bedding requirements with blankets, comforters, pillows, dohars and bed covers. Comforters bed in a bag set (BIAB) are available in solid and printed, bed covers, bed in a bag set (BIAB) with blanket in fleece, coral, mink, woollen.
Bombay Dyeing Towels Range
Towels range consisting of nature's bouquet soya, organic and bamboo with no pesticides, no lubricants with pure organic cotton. Natural antibacterial bamboo fibre is blended with cotton to make it hypoallergic, highly absorbent, ultra-soft with no odour. In super Ultrx zero twist towels instead of pile yarns entwined together allows each pile to open and take in water for greater absorbency. Bathrobe and towels in all sizes, colour and price band is available with us in ready stocks.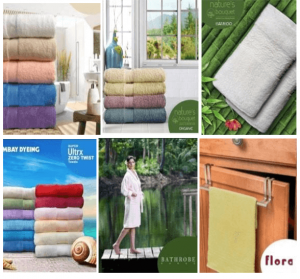 Customised gift packs can be made to order to ensure you get maximum mileage out of your promotion campaigns.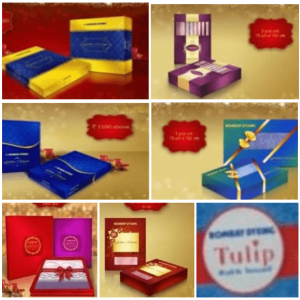 Let us know your budget, quantities so that we can suggest various combinations to achieve your end objective.
[ninja_forms id=1]