Last blog we covered the plastic pens starting with minimum order quantity of 50 pens and in the same series of everyday use cost effective corporate gifts let us look at the options of metal pens, metal pen gift sets and wooden pens. These two blogs will help you decide the best pen as promotional gift for your target audience starting from Rs.2/- for disposable plastic pens to high of around Rs.800/- for two metal pens as gift set.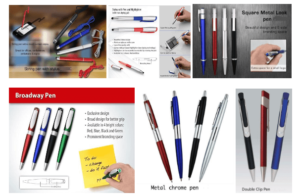 Metal pens minimum order quantity 50 numbers: – These pens can be printed or engraved with your logo along with your message on the clip and barrel both depending on the model you select with various additional features and functionalities. You have choice of string pen in 4 colours of black, blue, silver and red with a touch screen stylus for offices, conferences, exhibitions and expos. You can decide to go for stylus with pen and highlighter with non-drying gel in beautiful 2 tone design with super fine quality refill. Also, available in 2 colours red and blue where highlighter can be expanded as required by rotating the pen. Consider square metal look pen beautifully designed with 6 side branding space counting the extra space for a small logo at the top of the pen as per image shown below.

Broadway promotional pens exclusively designed for better grip available in 4 bright colours in red, blue, black and Green with prominent branding space on the clip and the barrel. Please look at the other choices such as metal chrome pen, double clip pen, metal look grip pen, midstar metal pen, metal pinstripe pen, round sliding badge pen, metal seven strip pen, hexagon design pen with touch screen stylus for extra printing space and finally metal grip pen in choice of red and black colour. Decide on the pen keeping your recipient, purpose and objective in mind to get the maximum mileage out of your promotional campaign. Feel free to call us to discuss and use our decades of experience cum expertise to zero down to the best possible option available to you.
Metal pens minimum order quantity 100 numbers: – Please select the right metal pen for your esteemed target audience and you can engrave individual's name on one side of the barrel and your brand logo on the other side to ensure they keep it with them in their pocket as the preferred personalised pen. You can impress the recipient further by picking up a beautiful plastic box from the choices shown below and gift wrapping the same to add the wow factor.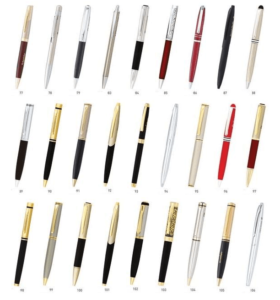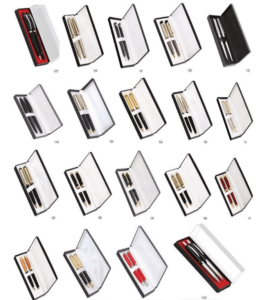 Metal pens gift sets minimum order quantity 50 sets: – You can select from various designs available in metals, colours from gold, silver, black, red, dual combination including with lead pencil to ensure that the recipients appreciate the corporate promotional gift. Please select the pen and inform us the part number so that our person can visit you with shortlisted pens to help you select the best suitable for your gifting purpose. You can also forward us your logo details so that we can comment on feasibility of printing or laser etching the same. We will show you the finished sample for your final approval before undertaking the full production to ensure your total satisfaction. Let us take this opportunity to remind you once again we Sparket Corporate Gifts exist to pleasantly surprised you as promised under our logo.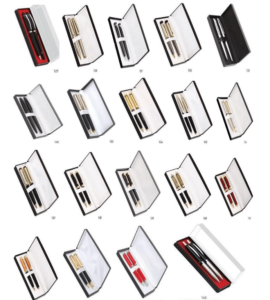 Wooden pens with laser engraving of your logo as shown below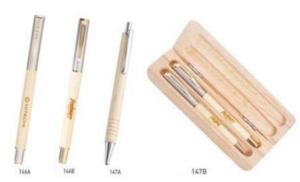 Please feel free to contact us for any other branded or non-branded pens to delight your customers.
[ninja_forms id=1]