Last year we received a call from central purchase office of a big corporate gifting buyer asking us to visit them at their Mumbai office for further discussions. The central office collected few vendor's name from their various local offices based out of India and was in the process of inviting all of them to Mumbai for face to face interview before qualifying and inviting them to participate at the reverse auction. When we visited them at Mumbai they explained that they were suffering due to various unprofessional gifting vendor participants bringing down the price to unrealistic level and then compromising on the quality and regular delivery resulting in a big chaos for them. To overcome this unprofessional behavior by the participants they decided to invite only the reputed vendors so that they get the best price and not fall for the lowest prices which was ensuring that their effort to centralized the purchase process was getting derailed. Since then we have signed up few yearly rate contracts with them and both of us are meaningfully satisfied and looking forward to more sizable volume products moving to central purchase department.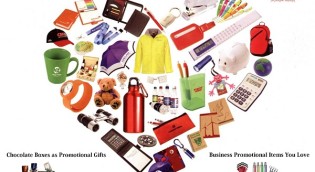 Their local office recommended our names because over the years they have seen our working which can be summarized as follows: –
Never compromise on the quality of the product and always ensuring that they get what they were promised as per the approved samples.

In case by the time order was approved and raw material was in short supply then to ensure getting the subsequent sample approval before accepting order and undertaking production.

Trust and believe in our intention of keeping them always

pleasantly surprised

.

Identifying new gifting ideas relevant to various stake holders i.e. consumers, customers, employees, channel partners, business associates etc.

First preference for all odd items as our sourcing team spread over the country can give them the best solution at jet speed.

Counting on our expertise to deliver all over the country and even the world.

In special cases goods delivered to individual customers across India to the satisfaction of the clients.

Dedicated relationship manager empowered to take all decisions across the table.

Strong back office team to ensure that processes are in place and even in emergencies the client can sleep peacefully.
One can be rest assured that out of 5 quotations submitted at least 2 to 3 orders will be picked by our team. In tricky situations and larger orders client prefer to pay us the difference in the quote for that good night sleep we all crave for. Since our team understands that we as a well-established company cannot cut corners many times they prefer to walk out on the orders if there is little scope to execute the order at the given price instead of cutting corners or coming back with stories later. We understand that order accepted must be delivered even at a loss and therefore have survived in the business over three decades because of our faith and belief that goodness pays in the long run.