Distribution channel for corporate gifting aims to leverage the business sector to distribute your products to a wider audience, creating awareness, generating trials, and potentially increasing demand for your products. This strategy involves partnering with corporate gifting partners who will sell your products in bulk to corporate buyers who will distribute them as free gifts to their target audience.
PRODUCT CRITERIA: Your products should be new and offer some utility or excitement to the recipients. They should also have branding space available for corporate customization.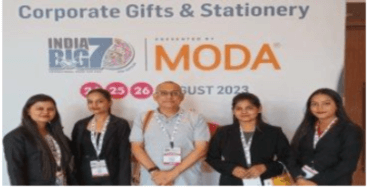 BULK SELLING PRICE: The bulk selling price of your products should ideally be affordable, in the low two or three digits, to encourage higher trials and wider exposure.
TRIAL AND DEMAND: The corporate gifting strategy revolves around the idea that providing free products to the target audience generates trials. Positive feedback and liking from users can lead toincreased demand for your products.
ADVERTISING SYNERGY: Even well-established brands recognize the value of trials in expanding their customer base. Corporate gift sellers can help bridge the gap between advertising and actual product trials.
DIVERSE GIFT RANGE: Almost any type of product can be given as a gift, which means that a wide variety of products can be part of this distribution strategy.
AWARENESS, CONSIDERATION, TRIAL, USAGE: This approach covers the entire customer journey from awareness and consideration to trial and regular usage. Corporate gifts play a pivotal role in moving
customers through these stages.
Overall, this strategy relies on the reach and influence of corporate to introduce your products to a broader audience and accelerate their adoption. By offering attractive products that resonate with recipients and aligning them with well-regarded corporate brands, you can leverage this distribution channel to drive growth and increase demand for your offerings. [ninja_forms id=1]