Earlier this Deepawali I received a corporate gift hamper from an associate which contained cookies and a candle. I immediately came under immense pressure to pass on to someone before the expiry period. The hurt was more for not fully appreciating the hamper by cherishing, using, and pleasantly remembering both the gift and the giver.
Need for course correction on part of the gift industry by providing choice to each recipient to select their choice of gift items. This will also ensure involvement of the family for maximum mileage with option for few business associates to opt out as per their internal guidelines. As an aggregator of corporate gifts, we have been trying to understand the pain points, gain insights to find multiple customised solutions through technological automation.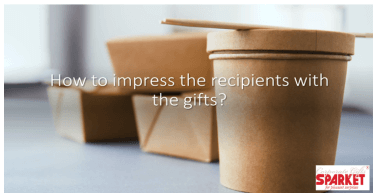 The ideal corporate gift is what we all aspire for but prefer not to buy ourselves! Keeping this in mind our e-Platform allows each recipient to select their choice with option of gamification for users, influencers, employees and even trade partners. Our B2B platform caters to major brands, manufacturers, importers, and distributors of CORPORATE GIFTS to showcase their products to gifting resellers across India.
After free registration gifting reseller partners can also opt for advance paid subscription and even SWAG stores for their corporate clients. We also provide white label options with full technical support to make it cost effective for all involved namely manufacturers, reseller partners and even corporate clients. The e-Platform is extremely lucrative for new entrepreneurs who would like to start their own gifting business with complete solutions including logistics etc.
Please feel free to email or call us for further clarifications, if any?
"[ninja_forms id=1]"