I take pleasure in celebrating the 150th blog of Sparket Corporate Gifts which means almost 3 years of uninterrupted weekly blogs starting August 2015. Let me once again thank Dr. Ivan Misner, founder of BNI who himself has completed over 800 blogs, in inspiring us to write weekly blogs. Like all other entrepreneurs I too was looking for a content writer to help us increase traffic flow and was unable to locate a good one. But once I started writing then I realised that no other content writer can make up for your thoughts and give required overall direction to your business. Further, writing your own blogs helps you understand your audience and thereby your business much better and helps you articulate your thoughts due to increased insights.


The main objective of Sparket Corporate Gifts is to help increase your sales. Let me take this occasion to narrate as to how we helped one tea garden owner of tea packets to increase their sales. The company was promoting tea packets through retailers and approached us for various gifting options within their pre-defined budgets which they can insert in tea packets to increase their overall sales by motivating their end consumers. After some discussion we suggested them to instead focus on selecting a gift for their retail partners who were already pushing their sales and encouraging new trials for their products.
We gave them multiple reasons to focus on retailers instead of incentivising the existing users to increase their overall sales. We reasoned that due to limited budget both in terms of percentage and overall quantities the short-listed gift will become much more impressive for retailers motivating them further to continue to push for new trials. We explained to them that the end consumer scheme can wait till they achieve and cover a larger portion of the market. Once the existing and new retailers contacts start drying up then they can start working on end consumer's scheme if that particular activity promises them increase consumption of their tea packets. Wherever the experienced team is missing with the upcoming and growing SME segment we service and support them by identifying the right market influencers to focus on with the relevant corporate gifts.
Corporate have teams made of marketing, brand and sales managers who are equipped and well experienced in planning and designing various consumer, customer and trade schemes to excite, influence and increase market share of their products. We do value added service to Corporate by suggesting various gift options to connect with their brand, products and recipients within pre-defined budgets. Corporate gifting is a fragment market with mostly one man show with limited knowledge bandwidth whereas we have a empowered large team which ensures wide and better choices of both branded and unbranded products and services.
There are opportunities when two of these connections can bundle their products for mutual benefit. We help them achieve the same by increasing new trials for their products or services resulting in life time new users. After all purpose of all promotions is to increase new trials to enhance their respective market shares.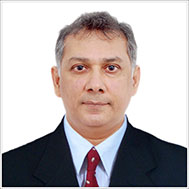 Please find link to our all product brochures  https://www.ocpindia.com/new-product-brochures.php for over 75 different products.
"[ninja_forms id=1]"