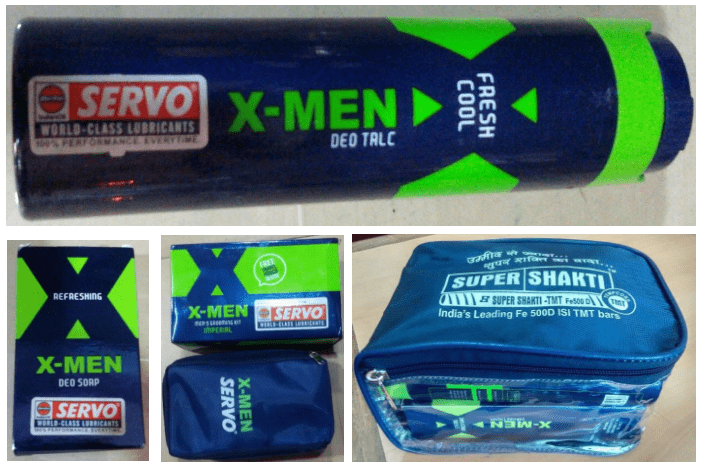 Continuing the series of festival gifts for the upcoming season in this particular article let us focus on personalised gifts to get emotional connect with your target audience which can be employees, partners and even business associates. Pepsi had to fight with the Coca Cola and they focused on the younger generation and through music made inroads in to the minds and hearts of younger persons including old persons who thought and believed that they were young. Similarly, we are suggesting you to get in to the minds of your target audience through Grooming Kits. If your target audience use your gifted products every morning very good, chances are due to fragrance and pleasant experience they will connect emotionally with your brand too!
The X-MEN Grooming kits licensees are in the manufacturing of cosmetics range for last 30 years, successfully exporting to over 30 countries and proud owner of skin cream brand JOY ensures that you are using the best possible grooming kit range from an established house. The product was launched through gifting segment last year and due to good response has been now launched in general trade too with television advertisements! The success story of the manufacturer is due to the word of mouth through trade channels who enjoyed promoting the product due to excellent consumer feedback and motivation given to them by the regular buyers. The trade confidence grew multi fold as more and more new products found well accepted by the consumers resulting in suggesting the products to more and more buyers resulting in a good success over the years.
The gifting segment kit has been designed in MRPs of Rs.236/-, Rs.380/-, Rs.560/- and Rs.750/- with travel kit pouch as free. The Essential Grooming Kit contains 4 items as shaving cream, razor blade, shaving brush and deo talc. The next Imperial Grooming kit comes with additional two products namely soap and the face wash. The third Supreme Grooming Kit has body deo and finally the last Signature kit also has shampoo and the after shave balsam. These are ready packs but depending on your budget and requirement you can add or delete few products to fit in your budget. For example, MRP of Rs.236/- will come down to Rs.171/- if the deo talc is removed from the Essential kit.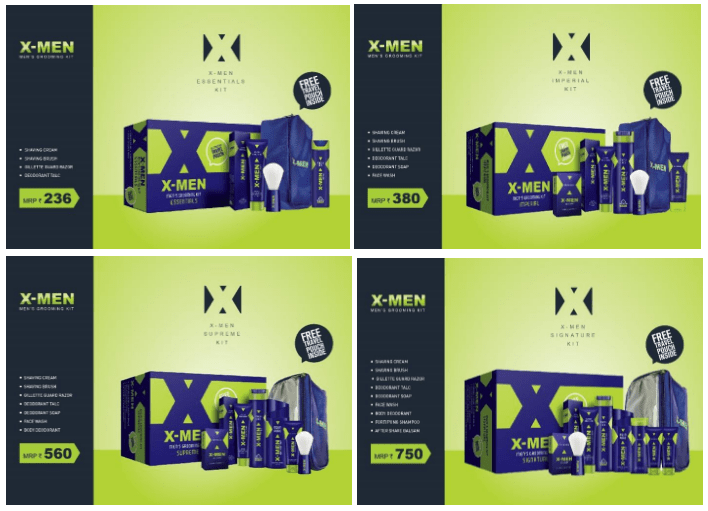 The various branding options on the product, pouch and carton box are as shown in the images below for your easy selection and even coming out with your own branding choices are as shown below.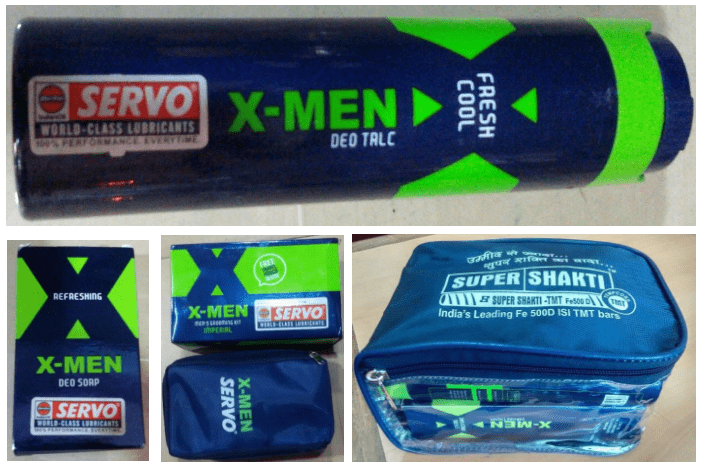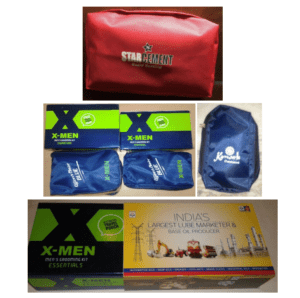 The exhibitions at Delhi, Mumbai, Chennai and Bangalore were a big hit and the image of our stall is given below for your kind perusal.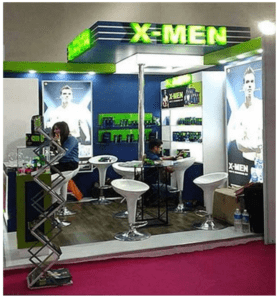 The response at the exhibitions by both the gifting partners and the corporate was very encouraging with few questions as to how to take care of gifting to their female audience. The manufacturer's anyway have been operating in the Personal Care space for over 25 years now. With Power brands like Joy Skin Fruits, it offers Facial Cleansers like Face Washes, Face Packs, Face Scrubs and Treatment Kits. Offering the benefits of fruits for skin care, Joy Skin Fruits Facial Cleansers are an innovation. It aims at optimizing specific properties of fruits by extracting natural actives that are beneficial for skin health, and offering them to the consumers in the most convenient forms.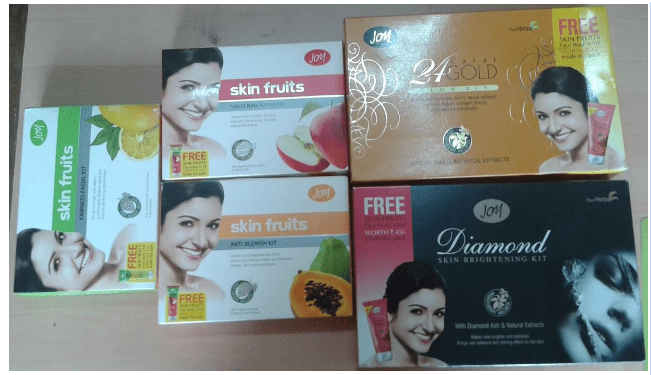 There are 6 variants and the MRP of pack sizes are Rs.125/-, Rs.225/- and Rs.600/- to take care of various budgets. In this way you will be able to plan for gifts for both male and female audiences at the same time without much headache at various price points.
In the next week's article of festival gifts series we will cover another exciting new patented branded product range consisting of pocket perfumes!