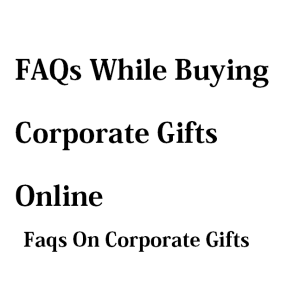 B2B works best for identifying the list of vendors and then interacting with them for the sizable customized orders. There are few online suppliers in developed Countries for small size orders but the limitation of choice is there to the extent of ready stocks maintained by them. Availability is limited to fast moving sizes, colors and very limited branding of logo is possible on finished stocks. The actual required customization with attractive prices for medium to large orders is just not possible on online platforms. Sampling prior to order is another issue and there are times when as a potential large buyer you need to interact with few resourceful vendors to give proper shape to your actual requirement which is plain and simple not possible online.
We interact and try to understand your need with purpose and thereafter email you selected items to choose from within your given budget thereby making it easy for you to narrow down from the various choices. You can discuss with your team and select few items after which we can visit you with the physical product sample for final discussions.
Your deciding team also checks finished samples before placing order to avoid last minute surprises and the consignment is delivered to match supplies as per the approved sample.
There are times when you have the budget and purpose but are looking for more selective choices through an expert from the gifting field which can be best done across the table or through interactions over email, telecom or Skype. We understand and develop ideas as per your concept to help you achieve your end objective of connecting with your target audience. We help you design and execute to enhance your relationship with your business associates, partners, employees to increase product trials through attractive offers to consumers and customers.
Q1: Can I order online?
Ans: We do not facilitate ordering online. Our services are customized and we like to interact with our customers and gain an understanding of what they are looking for.
Q2: How to place my order?
Ans: Please send us an email with your brief or exact requirements and we will revert back to you after understanding your need with full relevant details. Remember more you write and better we will be in a position to understand and respond. If you so prefer please feel free to call our mobile numbers to interact with us for more clarity?
Q3: Do you deliver to my Country or City?
Ans: Yes we do ship to all over the world. We have shipped to almost all the Continents and our next target is every Country.
Q4: Do you have minimum quantity conditions?
Ans: No we don't have minimum quantity conditions but definitely the prices changes according to the volumes. Fixed development cost and shipping cost can be amortized per piece on bigger orders.
Q5: Do you accept payments through credit cards?
Ans: Yes if you so prefer then you can pay through your credit card. Please email us for more details.
Q6: How to get the finished samples for evaluation or approval?
Ans: Please email your artwork with identified products details so that finished samples can be shipped for your evaluation or approvals. You need to pay for the development and shipping cost which in most cases are adjusted against your final order.
Q7: Who pays for the samples?
Ans: Low value item samples are provided free of cost but customer must absorb the shipping cost. Development cost, if any and high value items samples cost can be decided mutually on case to case basis.
Q8: I don't have an International Courier Account number (For example account with DHL, FEDEX, TNT, UPS etc.) so how do I pay you for shipping cost of samples?
Ans: You can pay for shipping cost of samples through your PayPal account.
Q9: I need the items urgently so how do I go about placing the order?
Ans: Please email us your artwork with your order details. We will email you quotation and soft copy of samples for your approval. On your order confirmation bank details will be provided for payment by TT or credit card and the items will be shipped immediately on top priority to reach you.
Q10: The artwork design should be emailed in which format?
Ans: Please email whichever format is readily available with you. Coral draw is preferred if you have the same.
Q11: I don't see the prices on your website?
Ans: You must appreciate that we are offering true customization and not just plain printing of logos on common available products. However you can email us asking for our soft brochures with indicative prices.
Q12: Why should I consider buying from your Company?
Ans: We are the best and offer the value for money when it comes to customizations? Check out our prices, then our finished samples and only after that decide on placing your trial orders.
Q13: Do you deliver at my door?
Ans: Yes, there are courier companies who will deliver to you at your door steps.
Q14: What method of payment do you accept?
Ans: We currently accept TT, L/C and payment by credit card. We accept Paypal Payment.