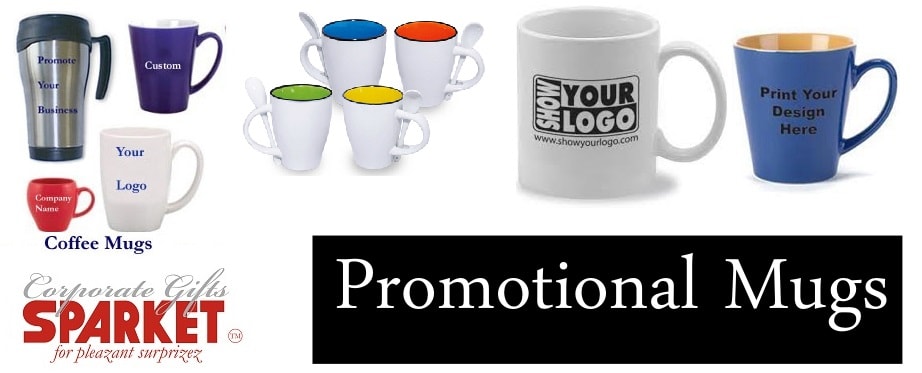 Most new products are launched with branding on a promotional mug as it sits right in front of the user with your product, logo and message all very important to increase the visibility and high product recall. The corporate mug is very cost effective and you can do complete branding on the mug and the outer box to convey your message. Some shortlisted products face the challenge of amount spend by you say in case of pen which can range from very low amount going up to very high amount depending on the brand chosen. However promo mug is price range neutral, impressive and serves the purpose of covering large numbers due to lower price band.
Promotion Mugs again is age, gender and class neutral as all use it for different purpose at different times depending on their preferences. Children use it as milk mug, whereas many use it as a table top pen stand for keeping regular use articles.
Defence mainly uses it as a souvenir and mementos apart from using it as a coffee or tea mug similar to general public. Some offices maintain private mugs with the name of the person whereas many use it with company name and branding. Different divisions have their own design on mug to distinguish it from others. Some fill it half whereas others prefer to have a small mug to avoid wastage. Receiver are open to gladly accept more than one mug to complete the set of 4 or 6 mugs.
Mugs can be customized with the photograph of the person or an event to be distributed to all participants. Can be used as birthday gift or completion of a project or event. Most movie are launched with a printed mug and is also sold as a memorabilia. Due to increase use developers has come out with magic mugs where as you pour hot liquid the image appears on the mug and disappears as the liquid gets over. On large quantities the mug size can be totally customised as per the need. The mugs can be printed inside with another colour to increase the appeal and matter can be printed to serve the branding or message purpose. Further to ensure that the mug reaches far and wide in good condition you get packing with foam to protect it. You can even opt for sending a pair of promotional mugs packed together with bubble wrapping as a corporate gift.
Due to large use apart from ceramics you get mugs in steel, metal, plastic with or without insulation and with lids to avoid the spillage of liquid. The mug can have outlet or even with a pipe to allow sipping the liquid. At extra cost the mugs can be also used as flask to avoid going to the dispenser machine for refill and to enjoy each sip at regular or bigger intervals. The option of the logo as laser engraved on the plastic, steel and metal is also available. The handle can be made to look like your logo wherever possible for decent quantities (for example H) and can have place for biscuits at the bottom to increase the appeal and excitement of both giver and the receiver.