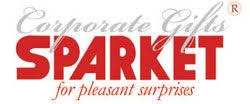 Earlier people used to think that giving a gift can only be done at important ceremonial events like birthdays, anniversaries, functions etc. However now a day's corporate gifts are known as an amazing branding technique to distinguish your company along with the division or project team you are working for. Each employee gets these gifts when he or she joins as part of induction program. The induction kit can contain t-shirts, caps, coffee mug, carry bag and sipper bottle.
Depending on the budget and the need companies can add back packs and jackets too. Here the advantage is that apart from the employees even the whole city will know about the Company. Employees love to wear these and flaunt to increase their importance among friends and relatives. Project teams earn these as part of celebration of completion of the projects.
Whenever the team meets a sizable portion of budget is planned to give mementos to all the participants apart from awards and recognition to high achievers. Now a days at Bangalore during office hours you cannot miss spotting employees on the bike with the back packs carrying their organization name and logo. Contact Corporate Gifts in Bangalore & Kolkata.
45A, Rash Behari Avenue
Kolkata – 700 026, INDIA
Phone : + 91 33 24640477, 24651347 / 48
Fax : + 91 33 24642455
E-mail :
Kolkata@sparket.in
Rajesh Kapoor, ED & CEO
+91 9830042905
kapoor@sparket.co.in