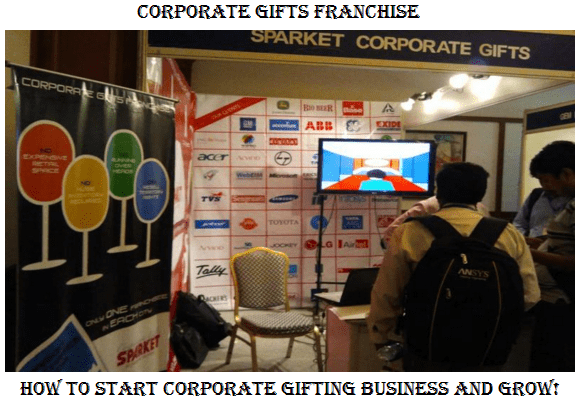 A lot of energetic and enterprising youngster would like to start their own business and one of the best option is Corporate Gifts! Many of the serving executives after long stint in the service industry also consider jumping to the gifting industry because the industry offers a platform where without being a manufacturer one can still add value to the customers and thereby grow over time.
Let us understand the challenges, opportunities and available solutions that this industry offers to one and all.
OPPORTUNITIES:-
One can start small and as he increases his client base over time he grows.

One needs few regular clients to survive and few big orders to grow.

His returns depends on the competition and his sourcing muscles.

If you can manage your initial out of pocket expenses then you can be part of a larger group in your territory.

You can look forward to learning and managing a group in your geographical territory.

Your local physical presence cannot be taken away by internet in the gifting business due to b2b role.

Decentralize ordering can be better handled by the local person by sharing of the referrals among the group.
CHALLENGES:-
The same customer may not continue to buy the gifts depending on his stage of growth. (growing, consolidating & stagnating).

Gifting means variety of products which becomes very challenging for one man show and answer is working as a team.

As the products keep changing all orders are not possible and bulk orders are normally cornered by the manufacturers themselves.

Sourcing muscles comes with volumes and competition can be better tackled when you are operating as a team.

As the number of player increases the margins keep coming down. (Many leave the business after few years due to declining margins).

Scaling up is a big challenge as there are only 24 hours in a day.

Orders are not regular making it difficult to survive during downtime.
SOLUTIONS:-
The only viable solution is to work as a team over different territories under one platform to present as a unified driving force to the corporates.

Variety, reliability and consistency of the experience will create the brand goodwill in the eyes of customers.

Bulk buying will help the group to unite and corner more orders.

Experience and expertise of the group will come handy for the rest of the members.

The head of each territory can look forward to growing as a leader of his jurisdiction if he is capable of handling the same. (logically the first mover advantage here!)

Branding, designing and concept selling will be done centrally to ensure more business and better margins for all.

Enquirers from the respective territories will be passed on to the local players.
Needless to say that one can also avoid wasting time on starting a Company, registration, sales tax, service tax, logistics, investment, buying, sourcing, identifying new products, website, advertising etc. and can focus on one and only one thing taking care of his local customers and few shortlisted members to become the part of his growing group to expand locally.