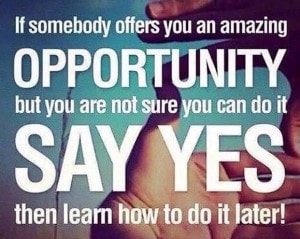 We are the Indian manufacturers and exporters of promotional Corporate Gifts and our assurance is "Everything From A Pin To A Plane". Due to very high demand and fairly large gap in the market we are appointing re-seller partners all over India. One-man show has limited bandwidth and therefore cannot do justice with dual role of order booking and reliable sourcing from multiple factories at a good price due to very low volumes. Our large team's expertise in variety, reliability and consistency of experience makes it easy for a re-seller partner to focus on booking more and more orders thereby retaining and increasing his loyal customers base. Corporate Gifts is a fragmented market with many one man show entrepreneurs trying to make a living by serving SMB customers. One of the critical challenge is to get the initial hand holding so that they can settle down in this high churn business. We have many partners who are reselling the products to their end customers and both are happy as the end buyer is getting the reliable solution from his trusted vendor.
The re-seller partner can focus on selling alone as we are helping him with the variety of new products with reliable and assured sourcing. An ideal reseller partner is one who is already in allied business like ad agency, event management company or person in existing relationship with SMB customers on a regular basis as then he can add the new product range to his existing business.
Advertising agency do the design and the normal extension is to offer the corporate gift to help their clients do the effective brand building with below the line promotional activities. Similarly, the event management companies face the challenge where awards, rewards, recognition and gifts are required to carry out the complete event. They know that we are behind them wholeheartedly supporting to ensure that they don't lose time and energy in sourcing the gifts at cost effective price which helps them service their clients better. There are times when very large corporate prefer not to increase their number of vendors and those already enlisted with them can take advantage by tying up with us to add our gifting products range and thereby increasing their business portfolio. We are already collaborating with many such partners from India and abroad to ensure that we increase our distribution reach to serve both our manufacturing and reseller partners better with meaningful solutions.
We have tied up with various known brands and are distributing their products exclusively to this pipeline of partners to increase reach of each brand, ensuring more trials and thereby help in increasing regular use of these brands.
We have created a website www.sparket.biz with over 30+ categories and 2800+ products to help you book orders in your respective cities / towns. We are regularly updating and adding new products as per the market feedback.
To become our reseller partner please send us your brief profile as part of your commitment to learn and grow the business.
Company may generate and support you with web inquiries from your territory which will be an added bonus.
We will provide an intensive sales training for a day at our Bangalore office.
Laptop / smart phones will be required to interact with customers and back office for fast turnaround time.
We will provide all support on artwork, designs, brochures and catalogues.
The back office will support you with all your queries to help you close the order.
Your transfer price will depend on various factors which will be explained to you in detail once you are on-board.
Please feel free to write to us with your brief profile so that we can start working together for mutual benefits!