Sparket was started on October 29, 1986 as a marketing company to focus on trading and distribution of products and services. Over the decades we learned the hard way that the role of the middleman is required and appreciated only if they are adding values continuously through meaningful differentiation. Finally, around 2006 we entered full fledged into corporate gifts and over last 10 years used our learning of earlier 20 years into becoming the number one corporate gifts player.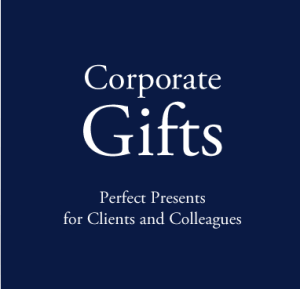 We are adding every day either a new customer or new segments, new industries, new geographies, new factories, new manufacturers and new products on a continuous basis. Each requirement is different and each factory has different business models and to suit all, our role has become of perfect matchmaking so that each customer is best served on price, quality and delivery parameters depending on each case. We are helping purchase and admin department carry out their full time duties as they can pass on the one-time odd requirement to us as we have mastered this solution with much more bandwidth, capabilities and expertise due to serving over 200 corporate customers. We are also working on with many start-ups for development of new promotional ideas as that gives them confidence of assured ready market, product feedback and immediate sales through over 200 corporate clients and nationwide distribution through gifting channel partners. We are also making life of established brands easy as they can outsource the work of regular product trials to increase market share through our gifting channel partners all over the country in the most productive manner without disturbing their various existing distribution channels. Our business model design is unique in the sense it is based on multiple capabilities distributed over various partners who are expert in their own field and jointly serve the corporate customers for bulk orders. Again no partner depends solely on each other and focus on their respective expertise but support each other for the extra sales and product trials without disturbing their existing production and distribution process for additional sales.
LIVE
As corporate gift player you need to cater to various odd requirements of your customers so it makes perfect sense to tie up with capable manufacturers with excess production capacity and provide value added service to your corporate clients. If your offering exceeds the customer's expectation at the best possible price with excellent quality and timely delivery then the corporate keeps calling you for all their future requirements. We make sure that one of the quote is ours and are happy if we win 3 out of the 5 quotes submitted by us. The proof of the pudding is that when client favors us with the various different orders due to their belief that we are much more reliable and dependable. Our customer and manufacturers take care of our survival as they have more to lose if we cease to exit is our unique business model. Our USP is variety, reliability and consistency of the experience in spite of so many moving parts in the whole system.
LOVE
You love what you are good at as that gives you the thrill to keep working and improving yourselves. The customer counts on you as person and as an organisation further motivating the whole team to continue to do well and excel. The suppliers too love the assured regular business making the journey enjoyable as the whole chain grows and become much more successful and profitable. The customer counts on you and the supplier ensures that he delivers on his promise making the whole team work seamlessly and continues to grow from strength to strength. When the corporate promotional scheme is successful then we are happiest as more sales for our customer ensures more sales for us ensuring continuous growth.
LEARN
Learning is a never ending exercise and if you are good at the current performance with scope to keep improving your offerings and relationship with your customers then you are on cloud nine. As the order size increases with more and more intricacies and challenge of developing the new concepts the learning curve takes care of growth and development of the individual, team and multiple relationships. Each new product and relationship with the customer and supplier adds value to you and expands your knowledge. As variety is the name of the game we must come out with various new offerings through our multiple partners to impress the customers on an ongoing basis. Which item is ideal for which target audience and at what price points and alternatively which product is more suited to which set of companies and industry segments. If we have a product suited to a particular industry, then we are capable of knocking and convincing the customer about the utility and benefits. Similarly we keep knocking big corporate to try to understand how we can help them increase their sales through mass awareness at the various touch points.
LEAVE A LEGACY
Finally, we all would like to leave this world with a legacy we are proud of and which will be talked about after we are gone. Keeping this in mind Sparket would like to be remembered as the leader in the corporate gift business with partners all over the world.  We would like to be known and remembered as the best collaborative and cooperative company in the world with very strong relationships with manufacturers, colleagues, customers, gifting channel partners, principals etc. We truly believe and will continue to work towards the values that "RIGHT IS MIGHT" and "YOUR STRENGTH IS YOUR BEST FRIEND". We will remember to start with trusting first and will ensure that reciprocation is received back in due course of time as we can always decide to walk out with philosophy of either WIN – WIN or NO DEAL!