It was mid of 1986 when Mr. Anil Ambo, sales manager of Eureka Forbes, my immediate boss and mentor decided to leave the company. Till then I was very comfortable and experiencing fast track growth with the organization but was disturbed with sudden changes so decided to join him after my impending wedding in July.
My better half discussed my future goals which from beginning was to start my own business and which became more promising because of sudden developments which were unnerving. She nailed it beautifully that if the end goal is to start your own business then why not start now? My message is that if you want to start your own business then why to delay as earlier is always better.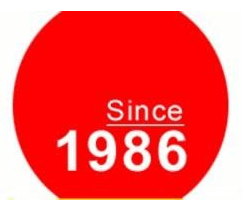 We started with no product and from pure traders morphed into adding value through corporate gifts covering all spectrums of the gifting market which are as follows: –
END USER promos to increase unit sales.
CUSTOMER promos for the important influencers.
PARTNERS promos to excite them to stretch.
EMPLOYEES rewards and recognitions.
Annual days, award nights and various other CELEBRATIONS.
Bundling of sales or CO-PROMOTIONS.
REDEMPTION of loyalty points.
FESTIVAL ITEMS for business associates.
PROMOTION CUM DISTRIBUTION through other resellers of promotional products.
We are also proud of our 22 employees with total of 425.48 years of experience averaging 19.34+ years per employee. So far, we have written over 288 blogs on corporate gifts @ one blog every month ensuring first page in organic search results. We have over 500 corporate clients including MNCs in almost all segment of markets and have exported to over 24 Countries serving global procurement.
Next, we are moving to revolutionize the gifting industry by bringing all resellers and manufacturers under one gifting platform as another distinctive promotion cum distribution channel.
Thanks to LinkedIn celebrations have already started beginning the month with double-digit messages daily on completion of 35 years by the end of this month.
"[ninja_forms id=1]"