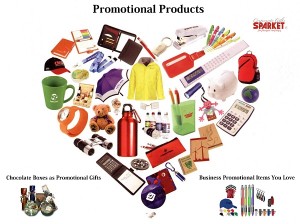 It has been experienced over the years that India is very cost effective when sourcing handmade promotional products from India. China has strength with machines due to very large investment to produce big volumes but looses out to India the moment the product is labor intensive. Due to this very reason we have been very successful in delivering materials to almost all Continents consisting of developed and developing Countries against quotations from China. Interestingly apart from end buyers even the trade partners finds it worthwhile to source and supply to their corporate customers. We also have strategic arrangements with various partners from US and Europe to source from us and directly supply to their end customers in India and nearby Countries.
Promotional Apparels Like T-shirts, Caps, Jackets, Sweatshirts or Hoodies
We have been very successful in supplying to Countries in Europe and US promotional apparels as per the customized designs of the buyers. The world is becoming a village and most of the MNCs have their global procurement department which collects quotes from various Countries to compare and then decide to place their combined orders to cut down their cost apart from standardizing the various processes for future purchases. We take care of delivering within India or the respective Countries as per the instructions of the customers or our reseller partners. Finished samples are provided to ensure that the quality and sizes are as per the local requirements. Consignment is shipped by sea, air or courier and at times inclusive of all cost delivered (even custom charges) at the door step of the buyer.
Promotional Duffle Bag, Carry Bags, Jute Bags and All Types of Handmade Items
Bags made of canvas, jute, non woven fabrics are always in good demand for promotional purpose. We take care of all small and big requirements as per the customization at cost effective prices. The various other items supplied includes pouch cum hanger, toilet bags, foldable bags, backpacks and side bags. Many Countries in Asia and Africa finds it worthwhile to source their requirements from India due to manufacturing strength coupled with attractive prices. The importers for their bulk stocking requirement go to China but for promotional requirements with specific customization they prefer to source from India.
Promotional Leather Wallets, Leather Folders, Leather Visiting Card Holders, Leather Key Rings
Promotional leather items can be best sourced from India due to the cost and finishing of the product. You can get customization with printing or embossing of the respective logos and packed as per your own unique requirements. Small orders can be paid through PayPal and large orders through TT. Depending on your budget we can give you the choice of leatherette or PU to make it more cost effective with individual attractive packaging to make it impressive for the various recipients.
Promotional Mouse Pad, Drink Coasters, Table Mats, CD Buttons
We have supplied more than a million mouse pads for various customers all over the world with rubber, foam and silicone bottom. Hard top, knurling, photo insert, thinz etc. as per the requirement of our various customers in the shape and size to suit their promotion needs.
Promotional Pens, Plastic Pens, Metal Pens
India is a major exporter for plastic pens and a good source for many cost effective promotional products. The buyer is keen on reducing his overall landing cost and it makes sense to take quote from various Countries to arrive at actual landed cost.
Please feel comfortable to send your enquiry to us at India for most cost effective prices for all labor intensive promotional corporate gifts.